Welcome to Charlotte Plains

A unique and unforgettable destination for anyone looking to experience the natural beauty and wildlife of Outback Queensland.

Charlotte Plains is a family-owned, operated sheep station and campground, near Cunnamulla – Queensland. Our Artesian Hot Springs offer a naturally heated water park for guests wishing to soak in the warm mineral-rich water, while taking in the stunning views of the surrounding landscape.

In addition to the Hot Springs, we offer an authentic Australian outback experience to visitors, combining an insight into sheep station life and occasionally offering guided tours! There is also a spectacular array of birds for birdwatchers and other animals, surrounding the campgrounds.

Hot Artesian Springs are natural hot springs that occur when water is heated deep within the earth and rises to the surface under pressure. The high temperature and mineral content of the water has a relaxing effect on the muscles and can also help to improve circulation and soothe joint pain.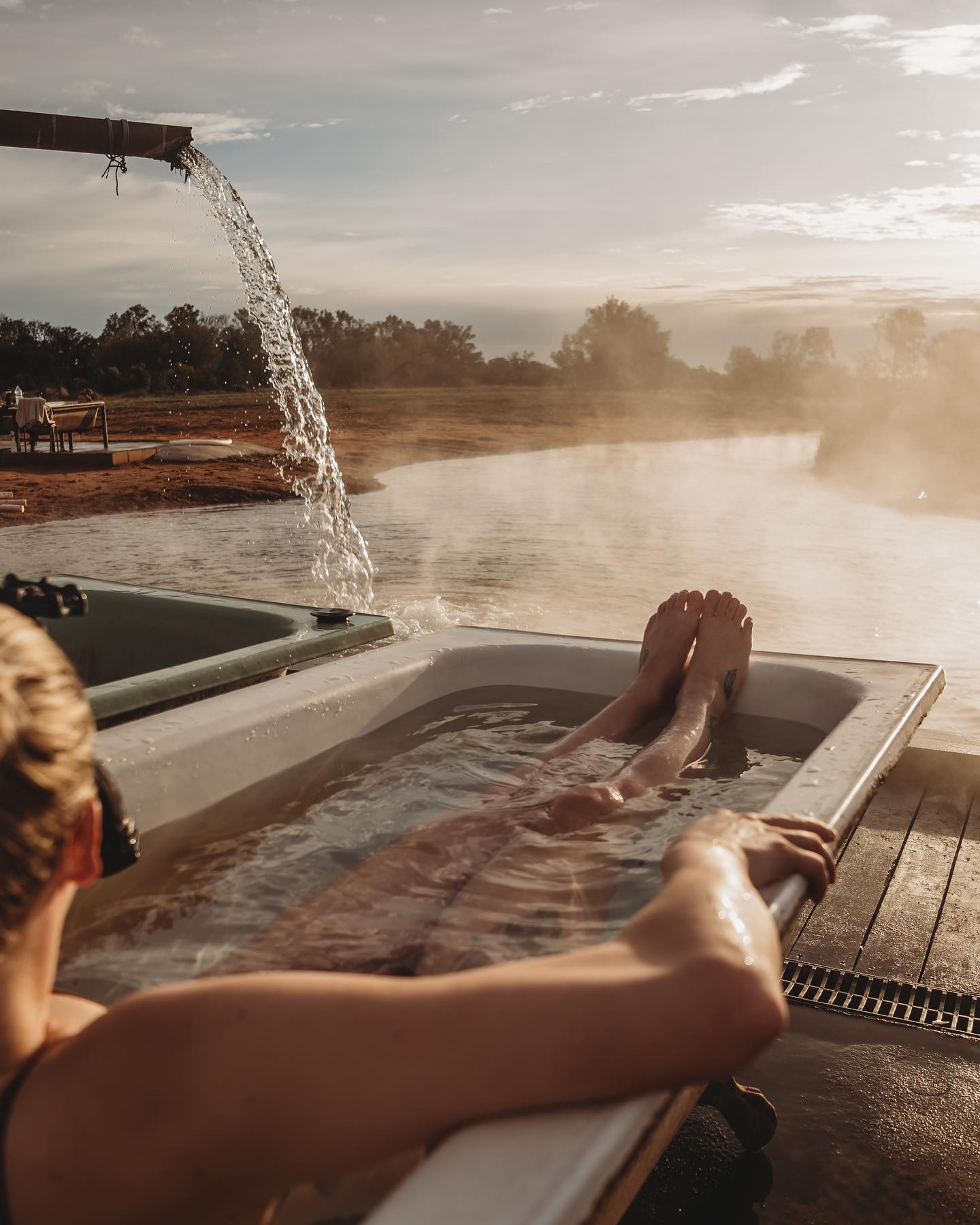 Camping & Accommodation


As far as relaxed settings go, it doesn't get much better than Charlotte Plains.

Camping is the most popular option to immerse yourself – either at the Bore Campsite (Unpowered) by the Hot Artesian Baths or the Shearers Campsite (Powered) in the wide, open landscape. We also have accommodation options at the Shearers Quarters for those who prefer a ready-made bed and a roof over their head.

Let the wonderful atmosphere of Outback Queensland relax you – a great place to stay and forget the everyday!



Private Bathing Experience!
Featuring two baths, you can relax with your partner, a friend or even the kids. You can book by the hour, a few hours or even stay overnight!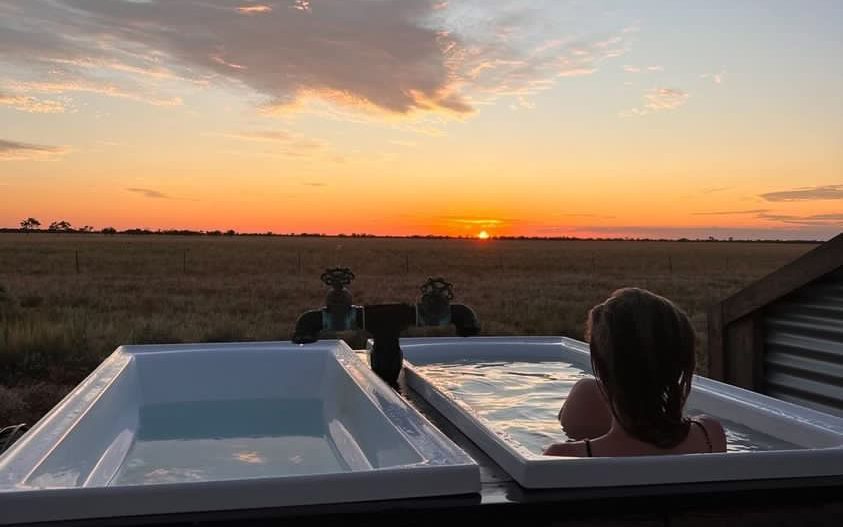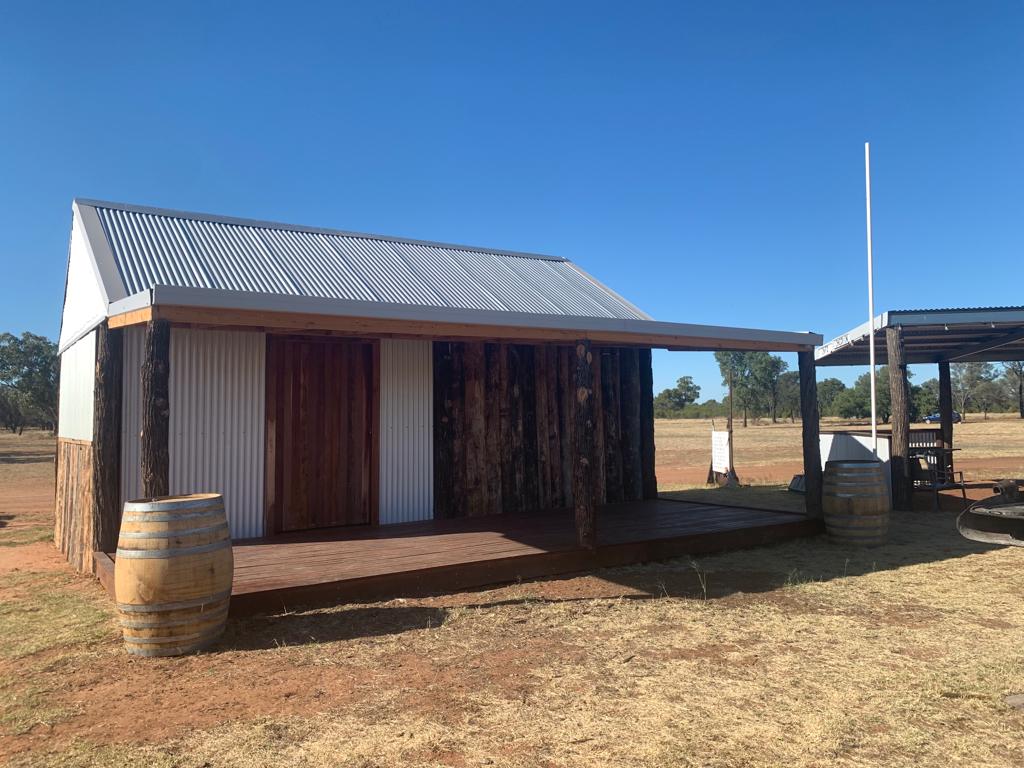 NEW: Online Merch Shop!
Find the perfect souvenir to remind you of your Charlotte Plains trip forever! Built in 2023, the Merch Hut is open on occasion, and some merch is now available online! Sometimes, during our high peak times – the Merch Hut turns into our "Bore Baa," as we now hold a liquor license.

What activities can you do?
Bathing, swimming, star gazing, bird watching, yabby catching, walking, relaxing, exploring, tours, animal feeding, observing farm work, camp cooking, and the list goes on. There are many things to do and observe depending on the time of the year.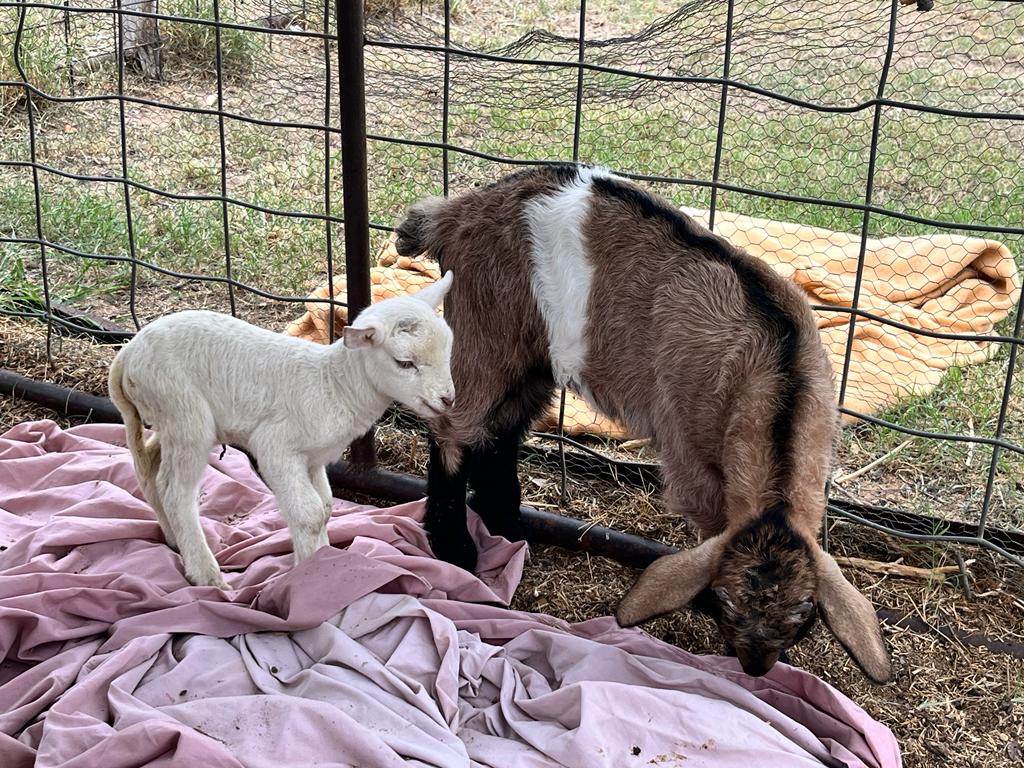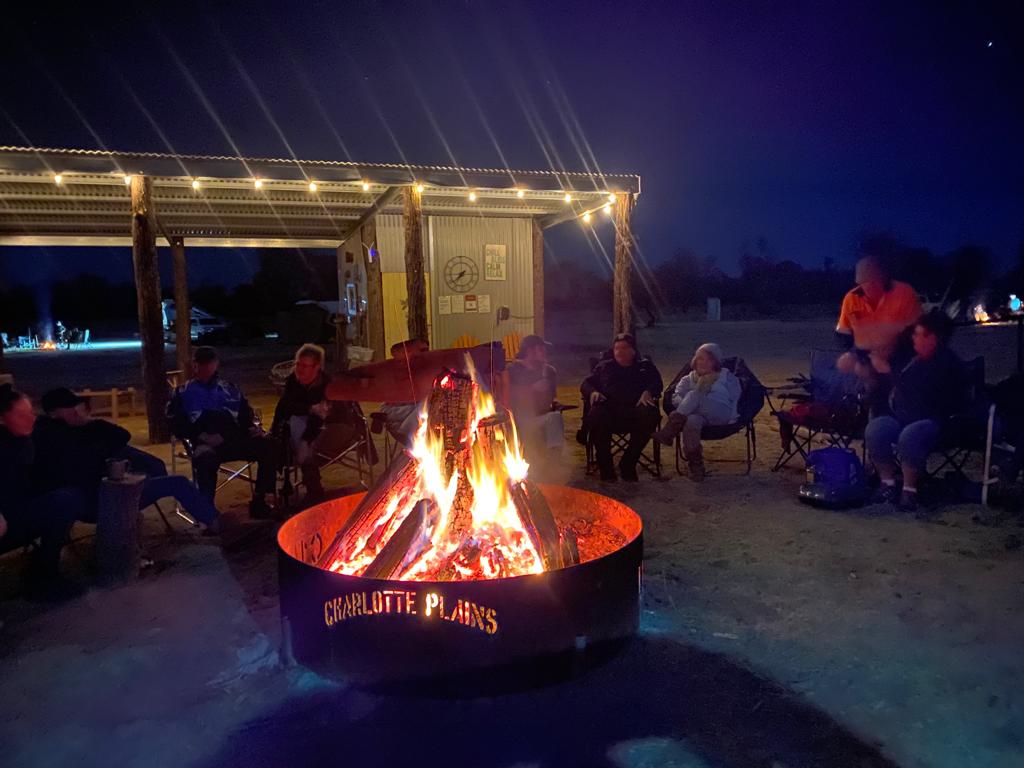 Want to be a Camp Host?
Over the years, we have had many patrons volunteer to assist us to make the Charlotte Plains experience even more attractive and enjoyable. We are continuously looking for Camp Hosts and would love to hear from you!

Grey Nomad Awards
For 2022, Charlotte Plains achieved the highest score from all entrants and was given five awards, including Best of the Best. "The judges were blown away with this station stay's product and said its world class."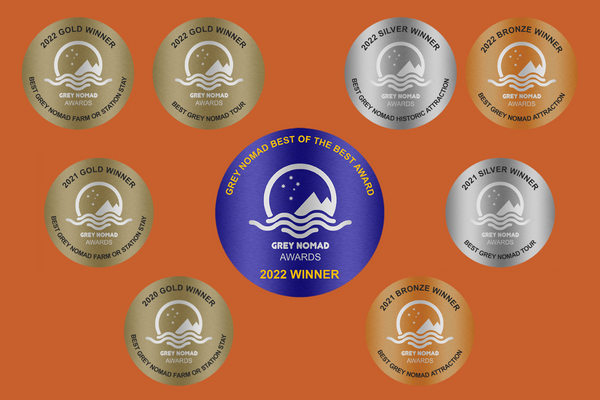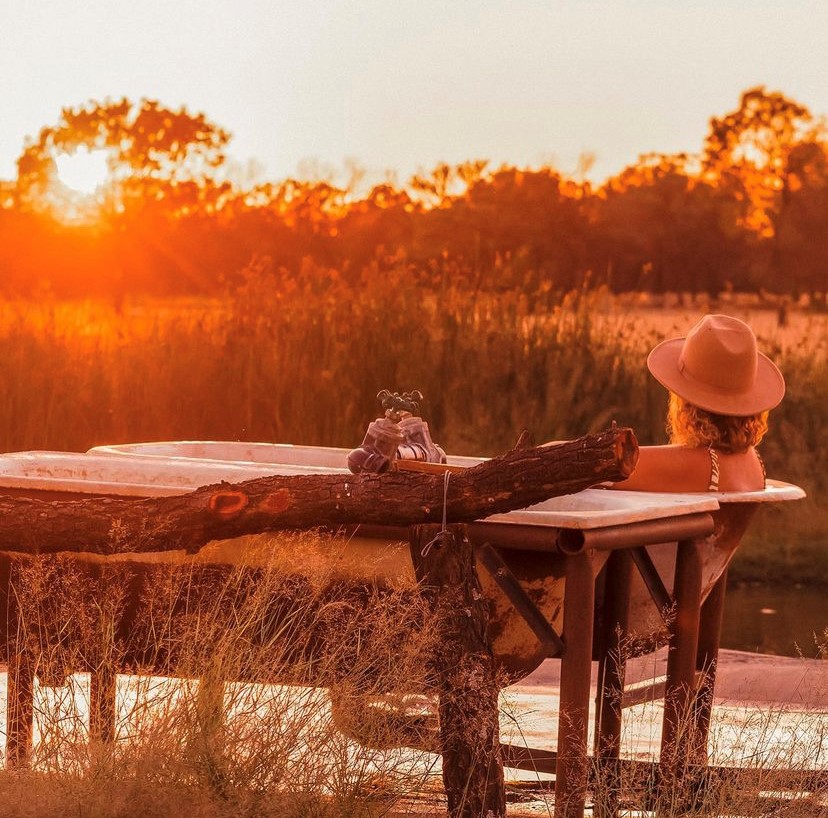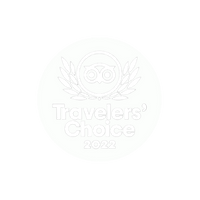 TripAdvisor – Travellers' Choice Award 2022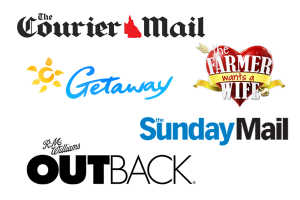 Explore Our Photo Gallery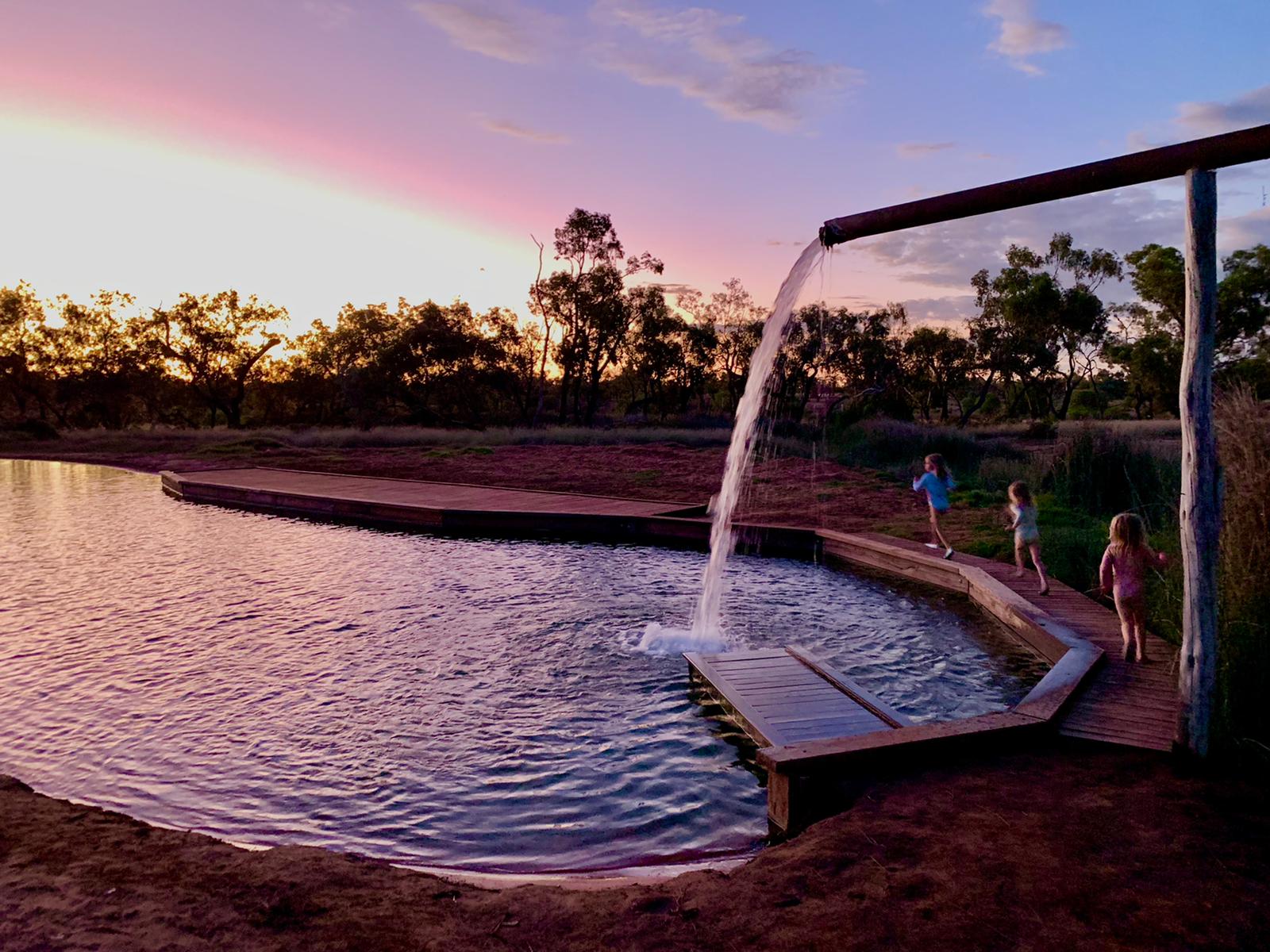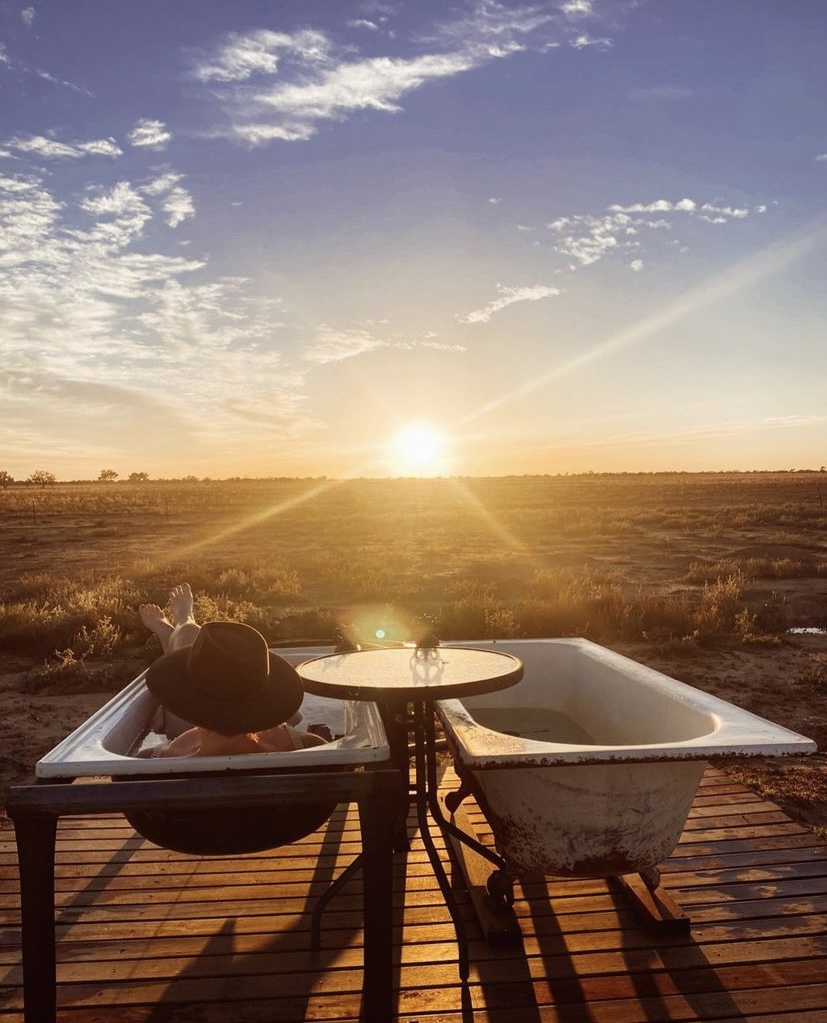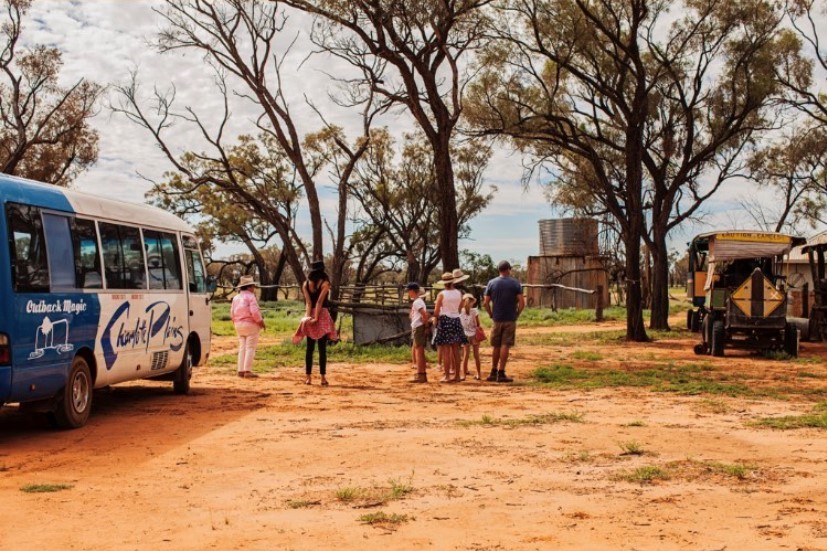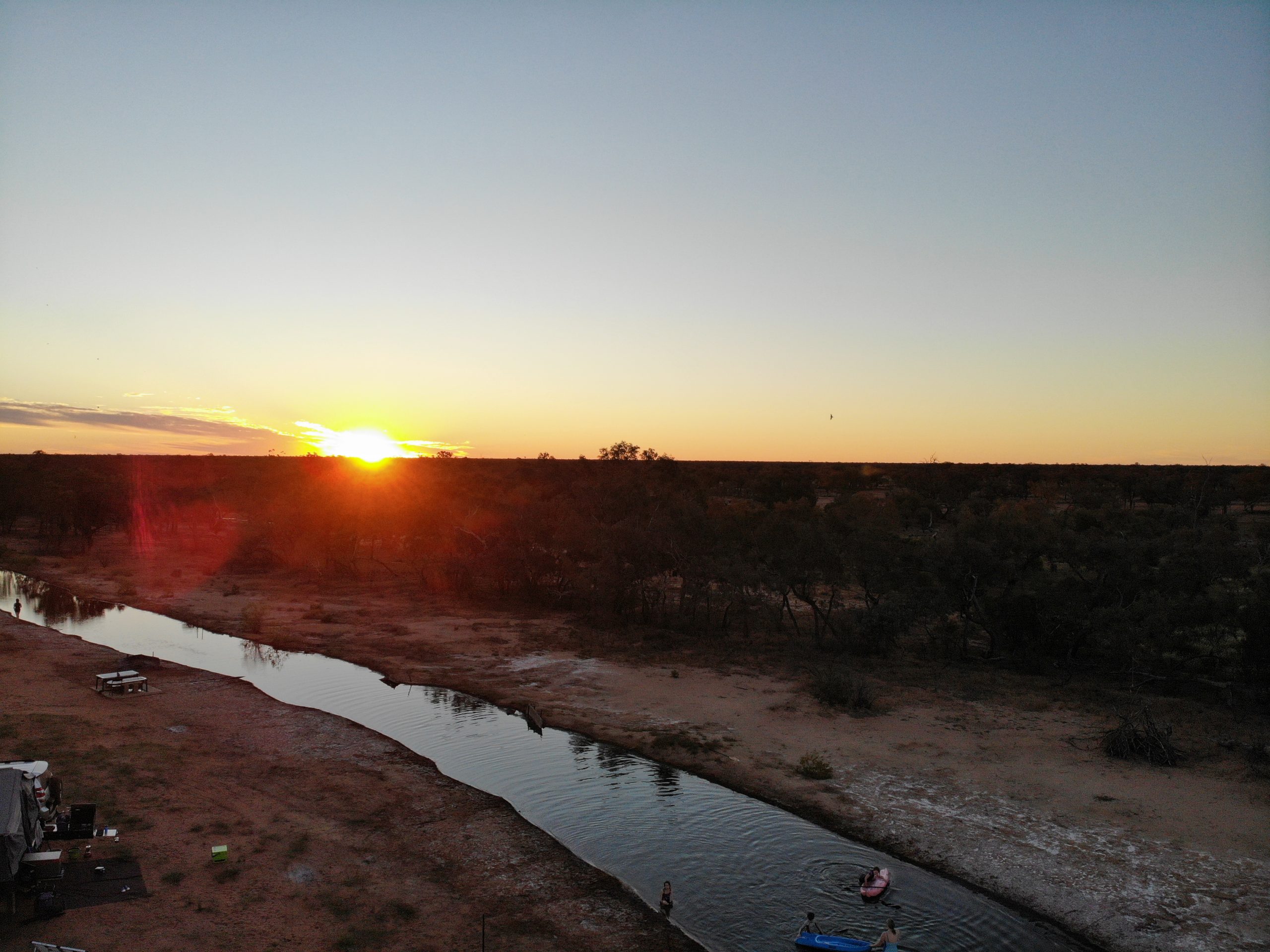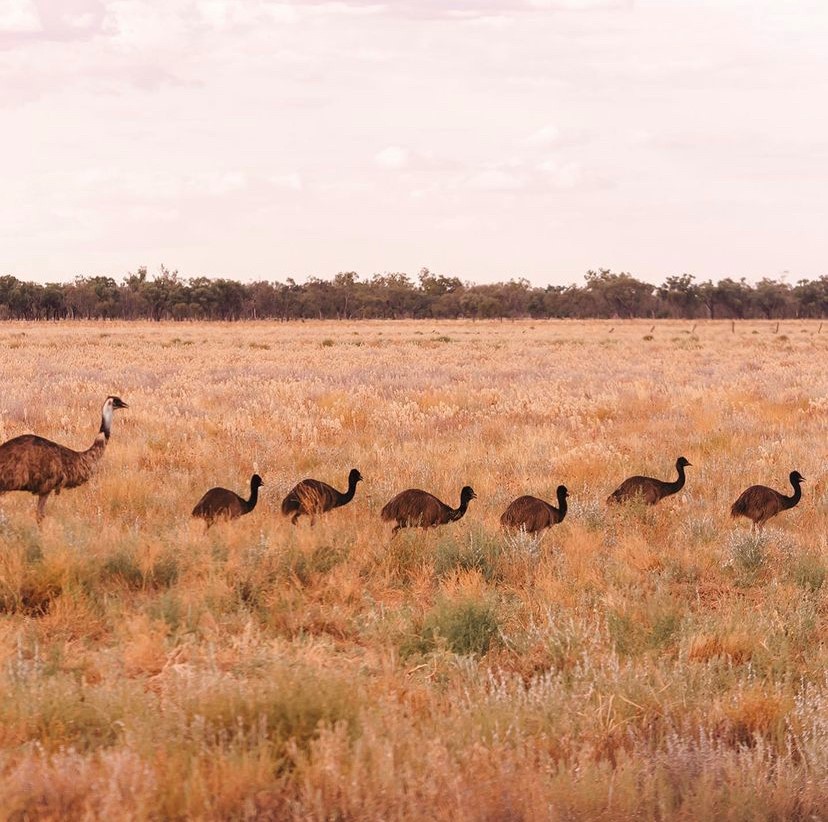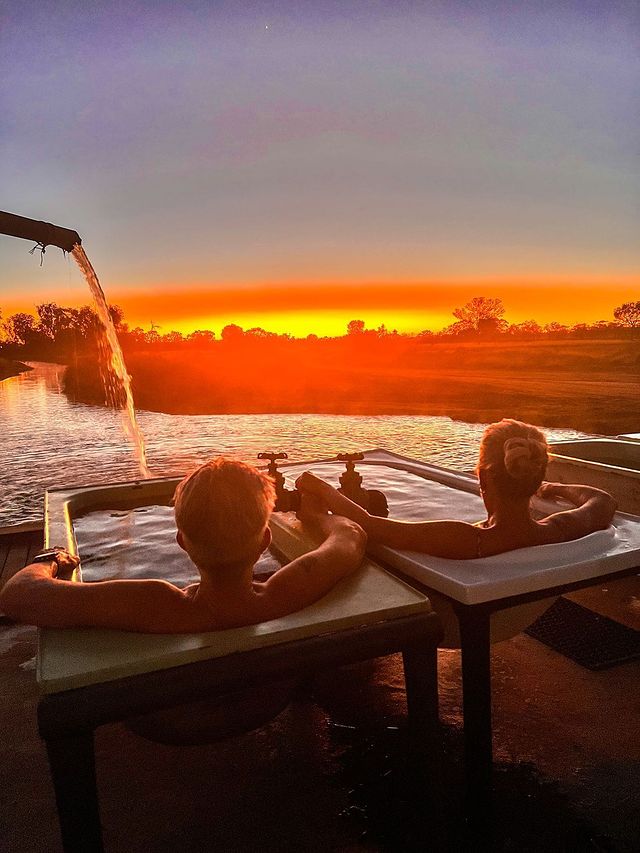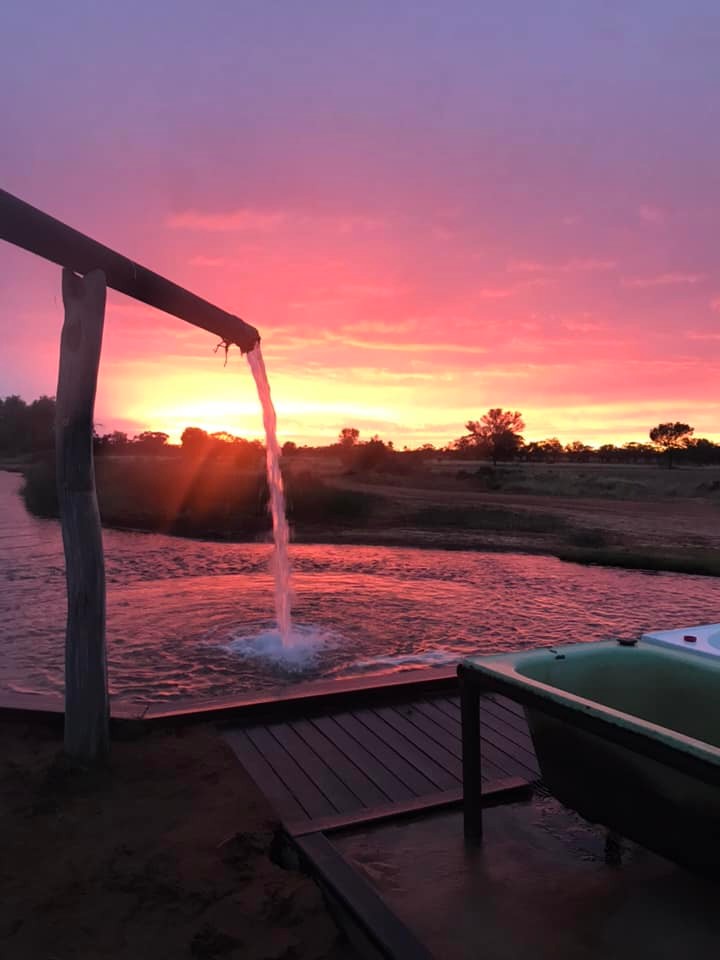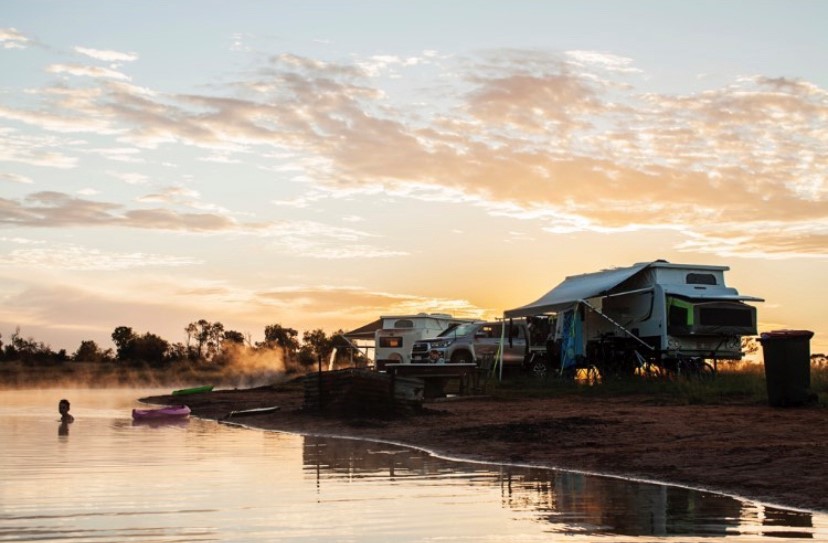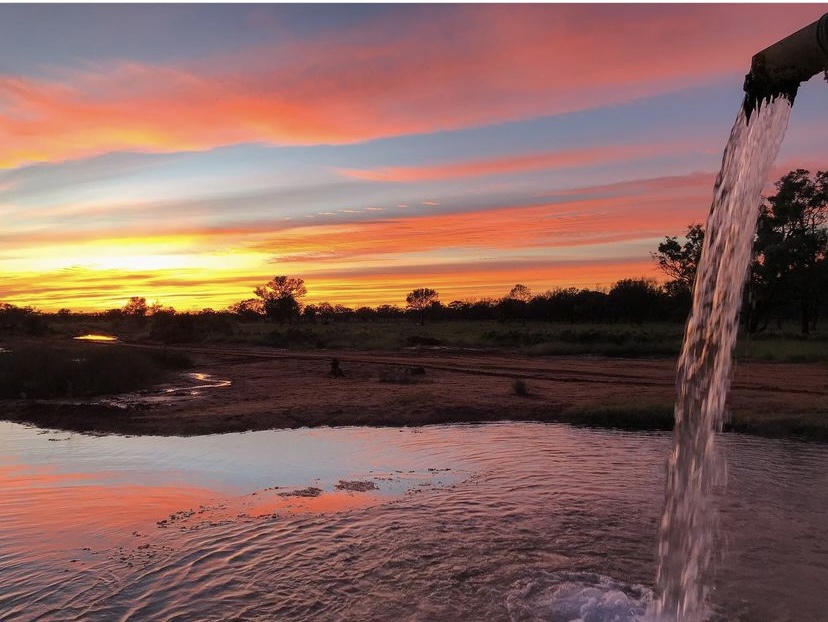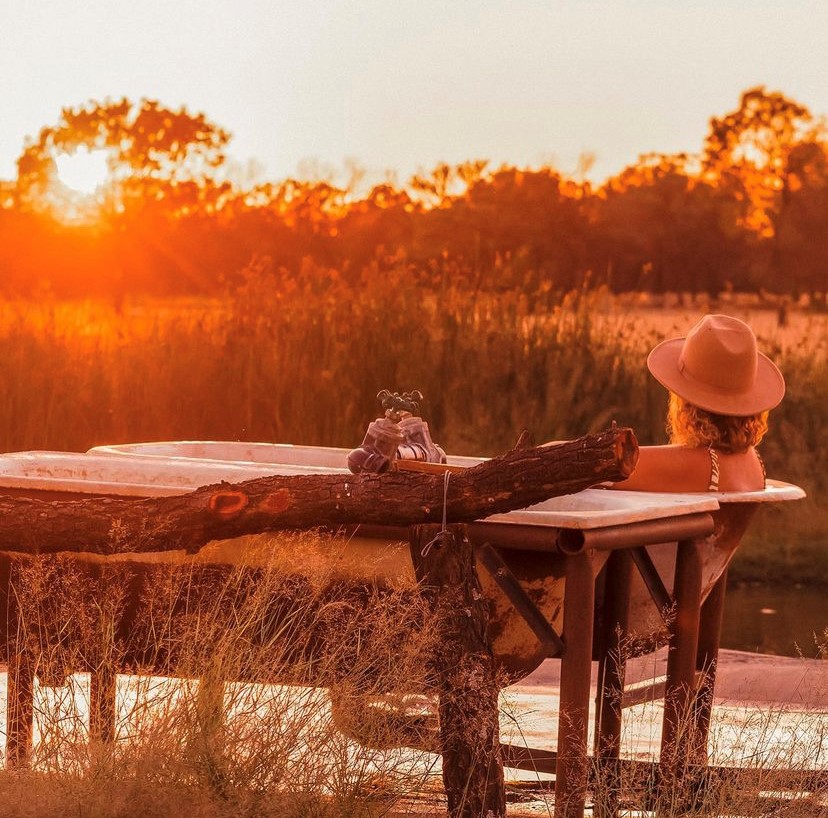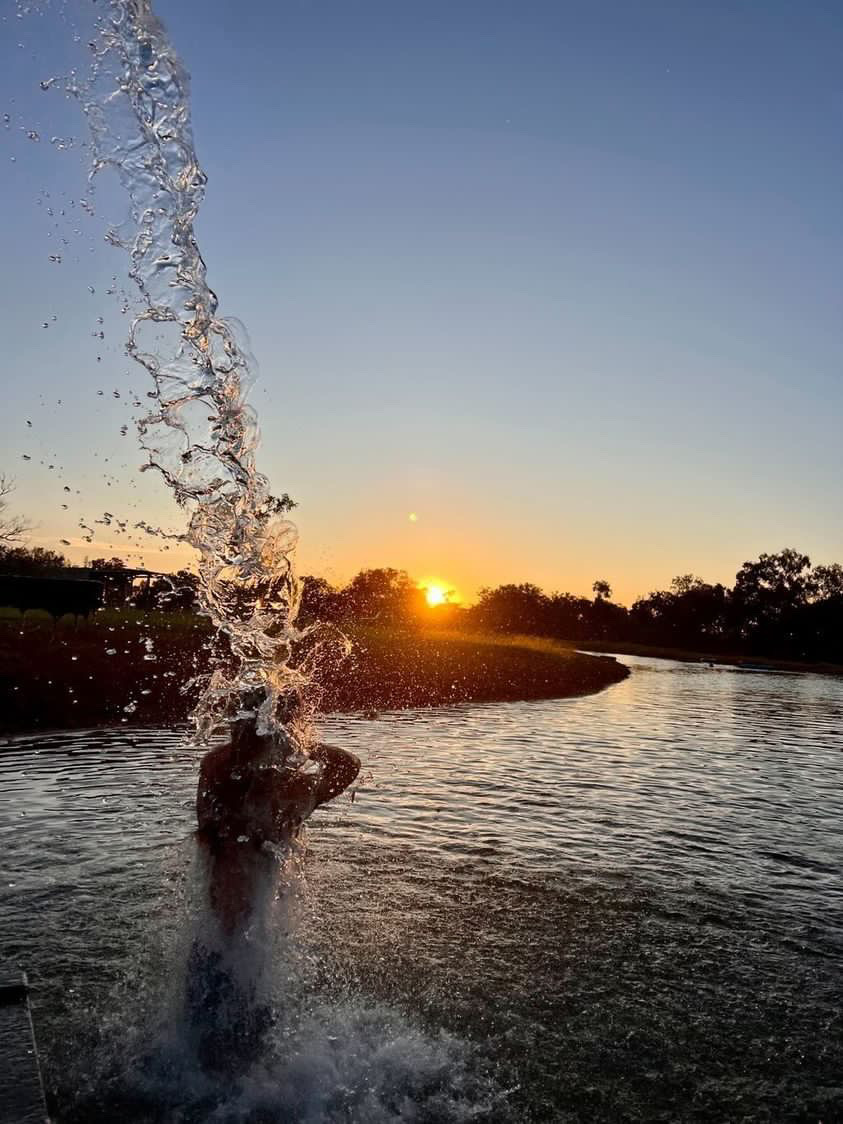 Stars of Charlotte Plains – June 2023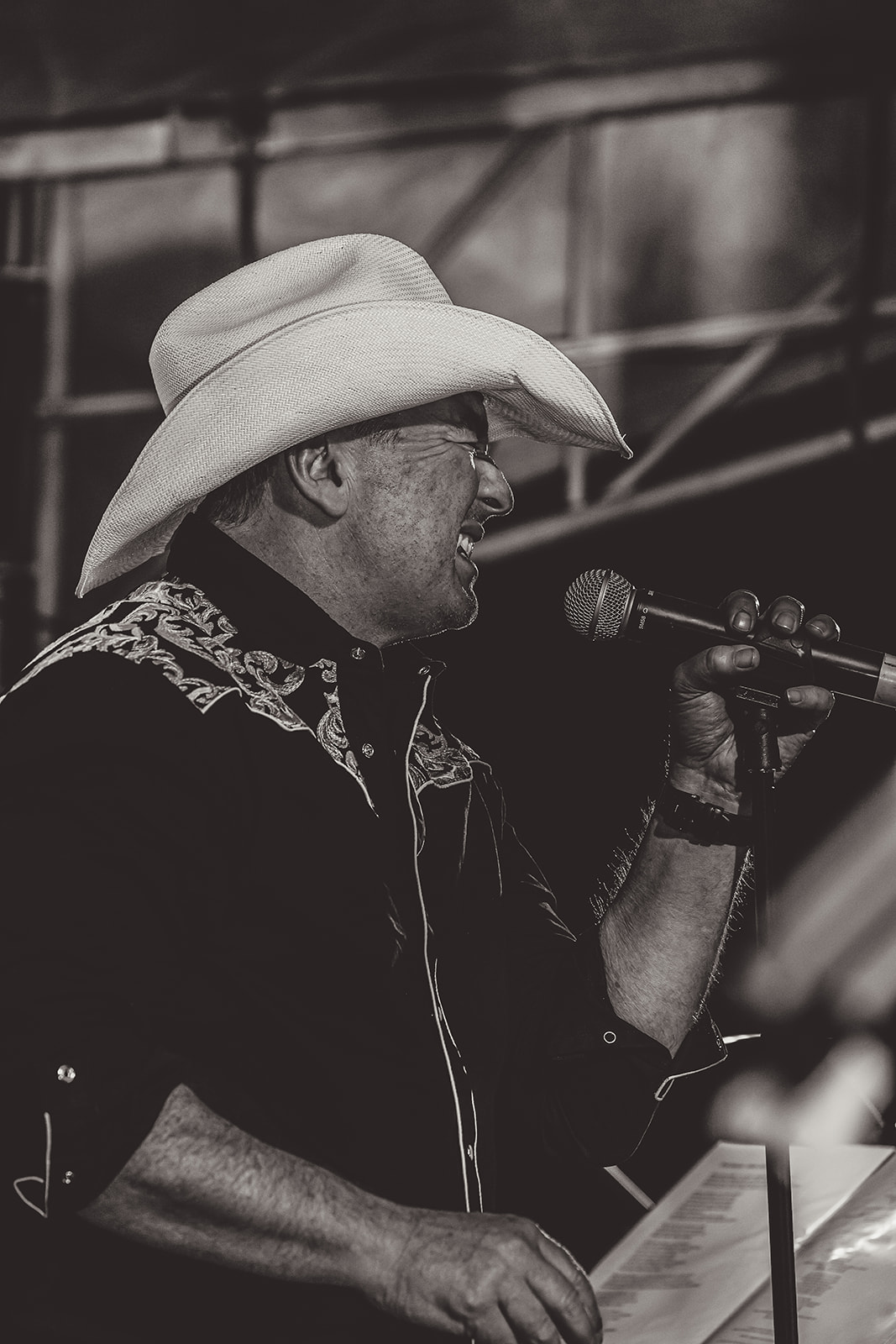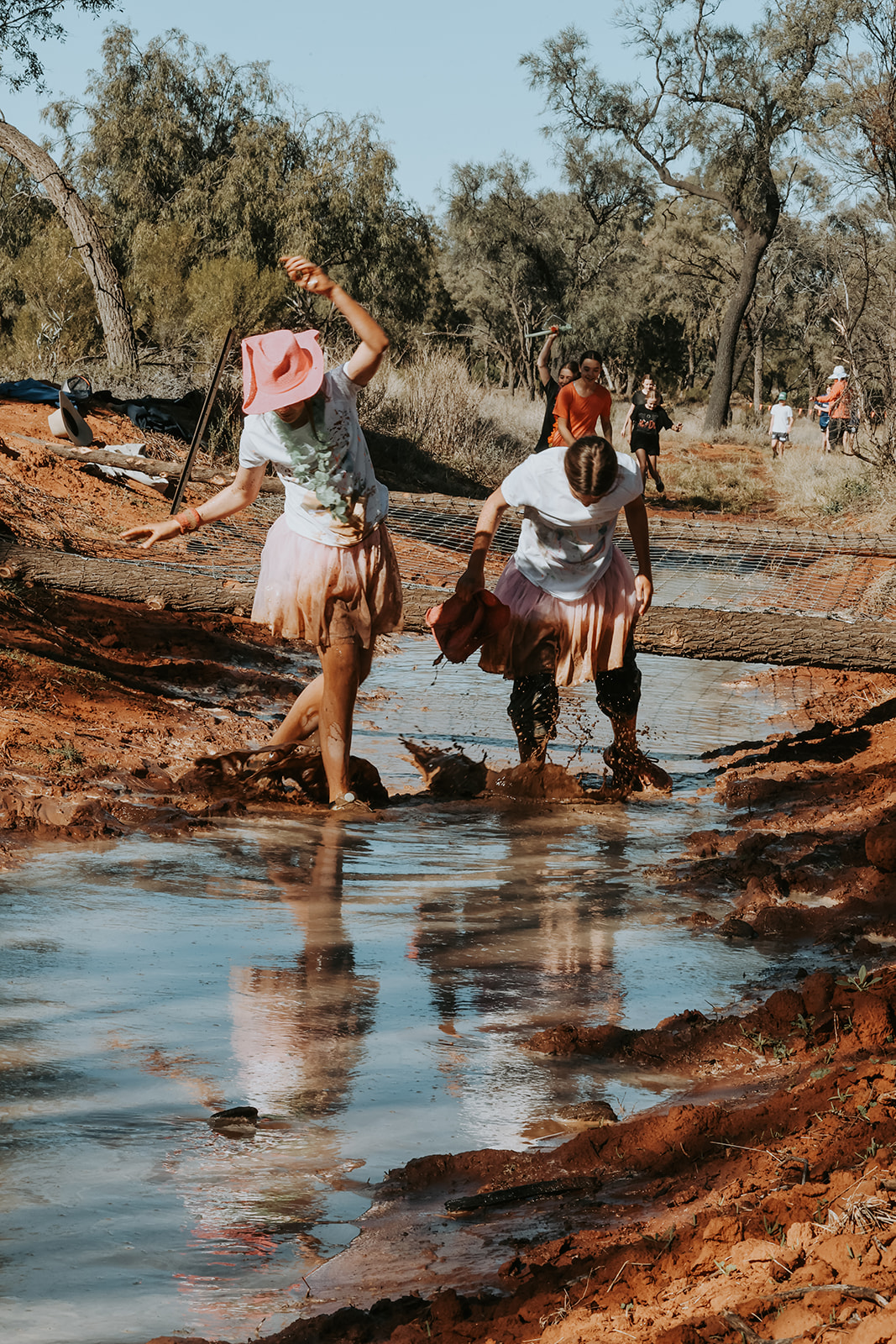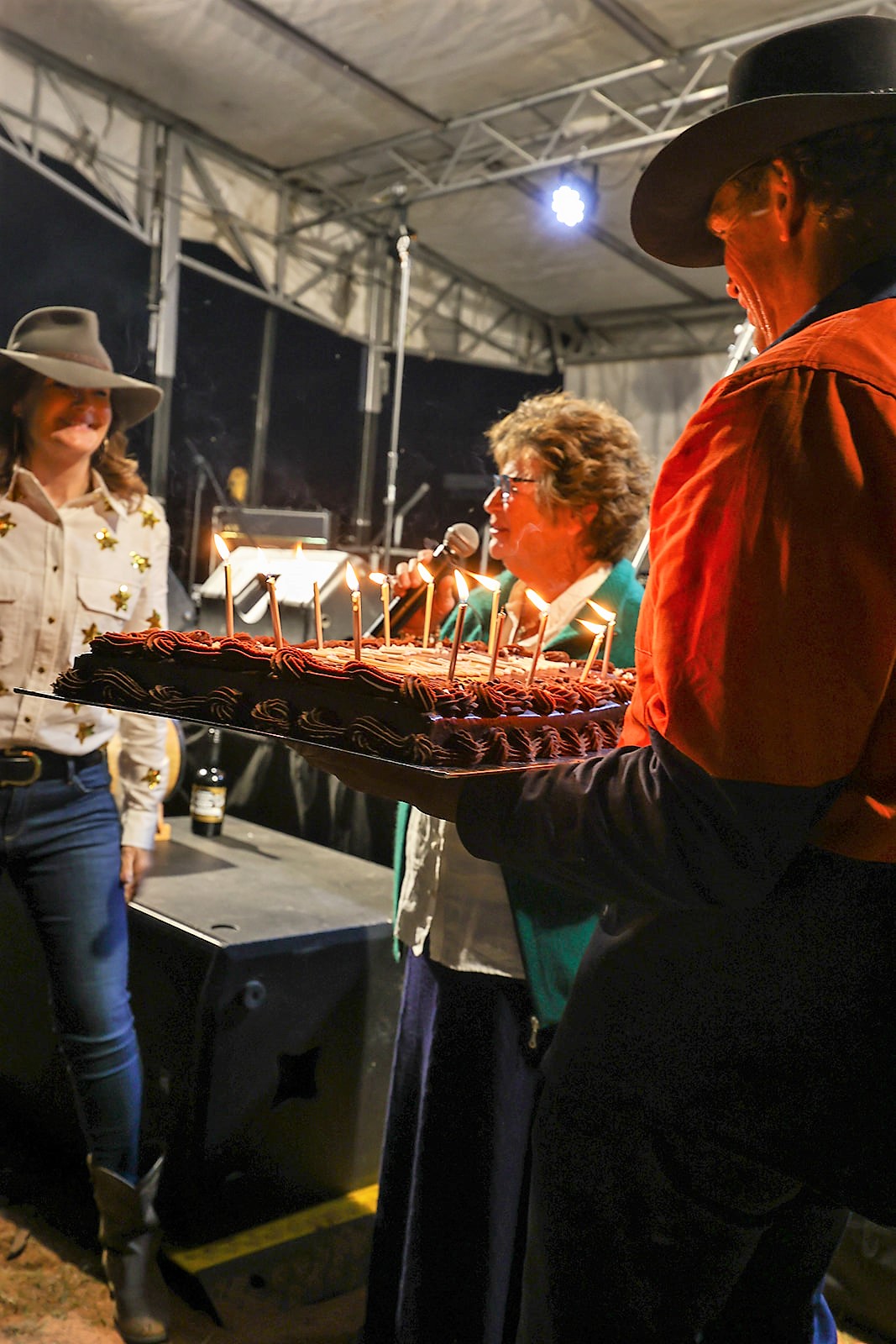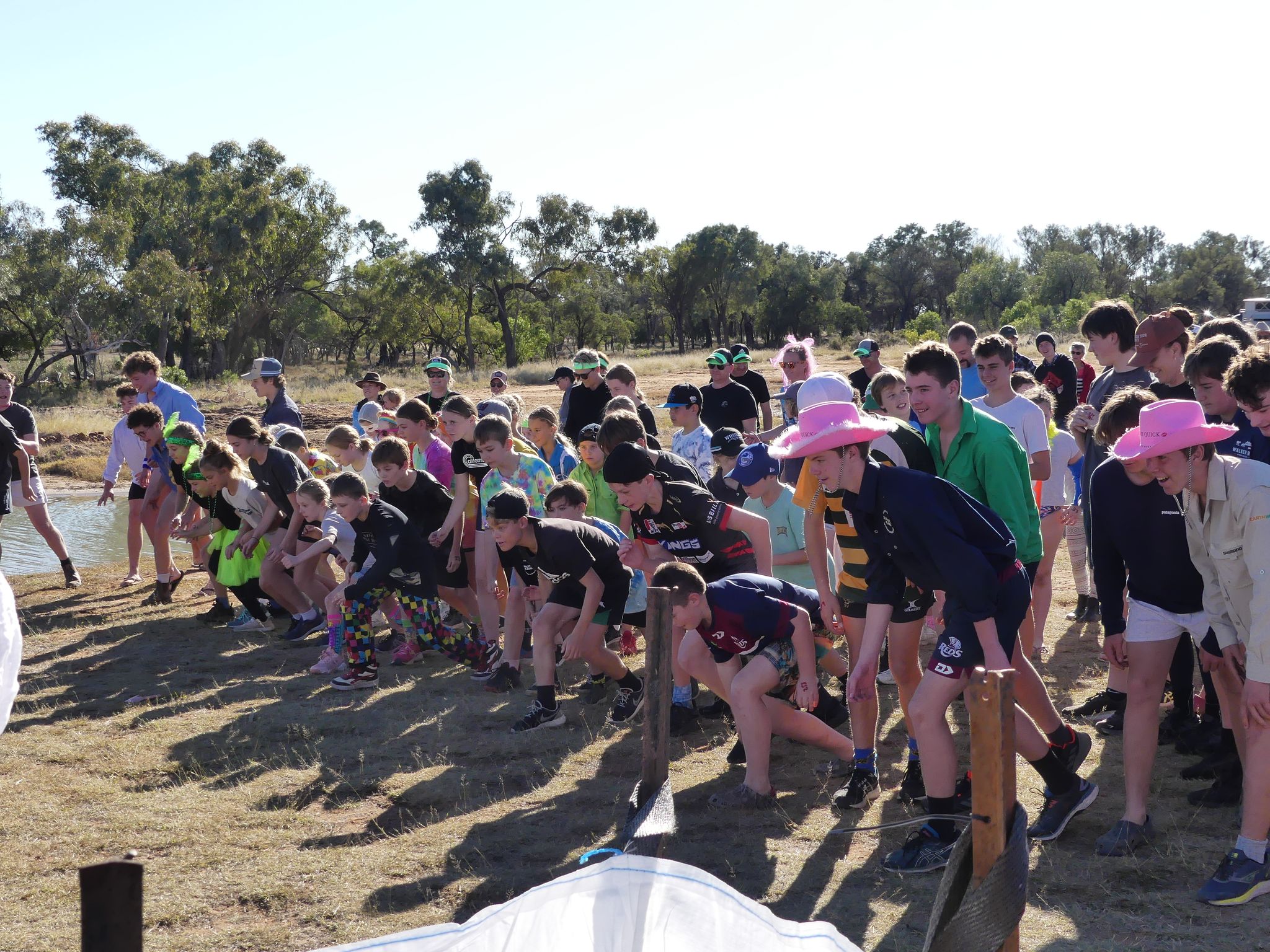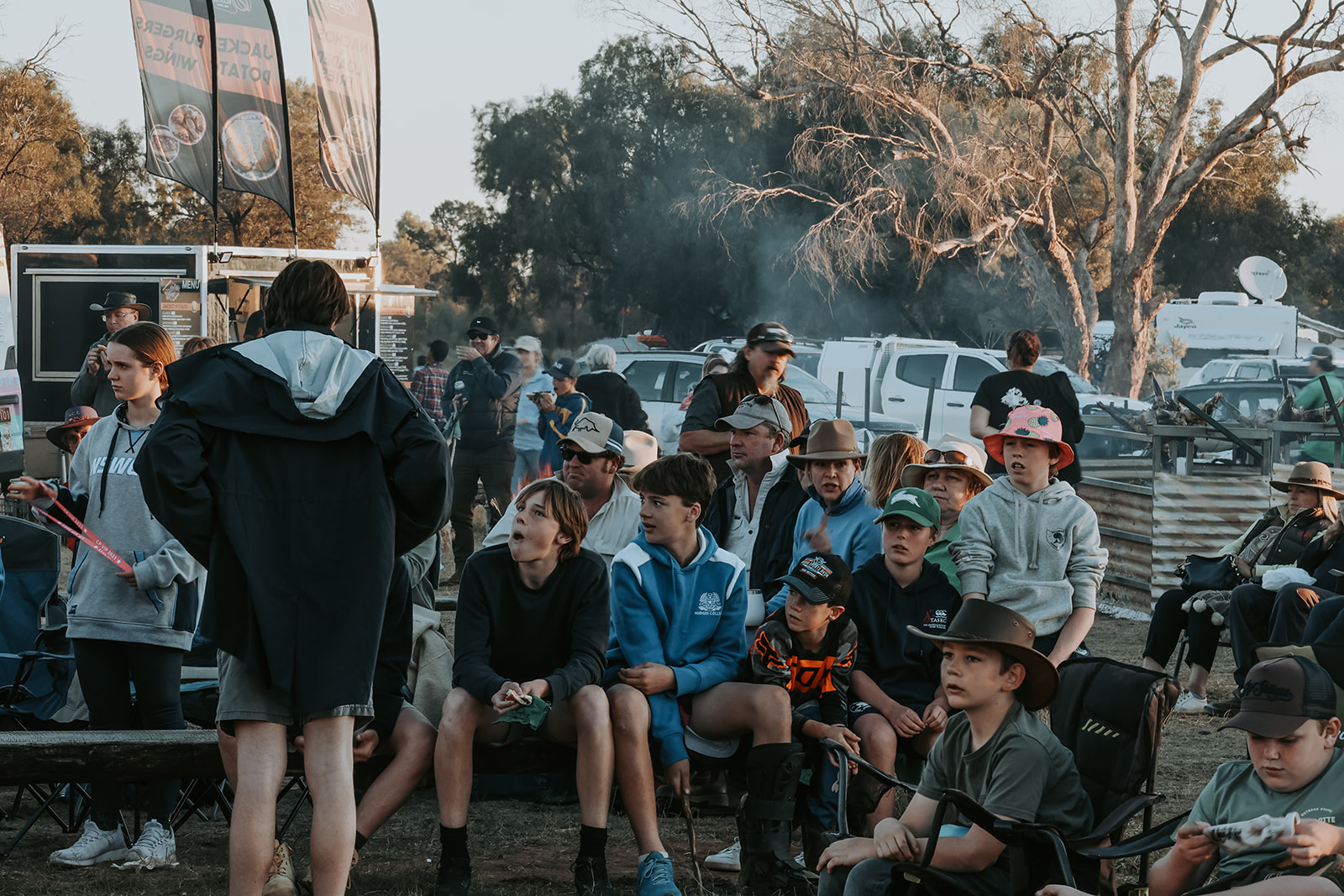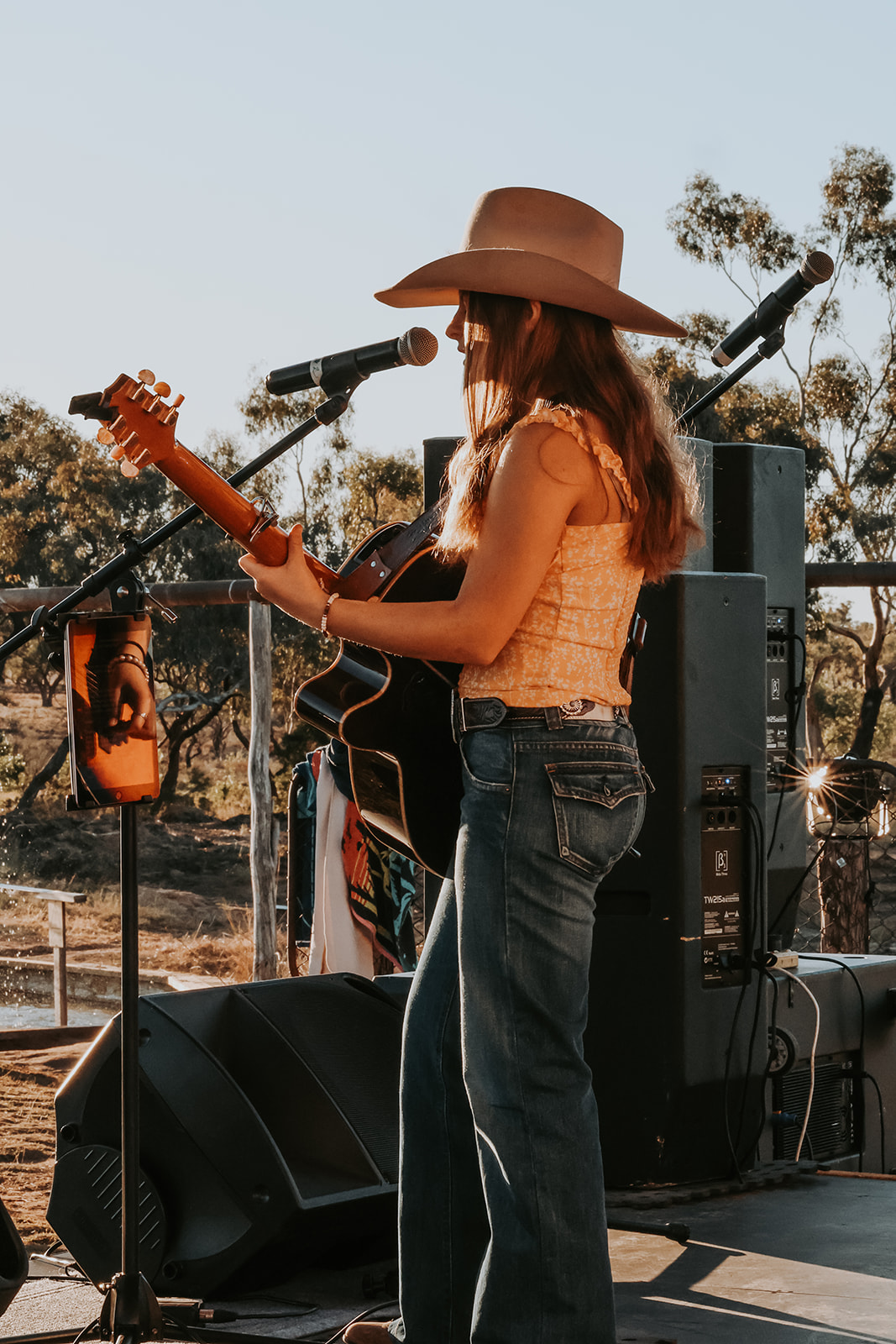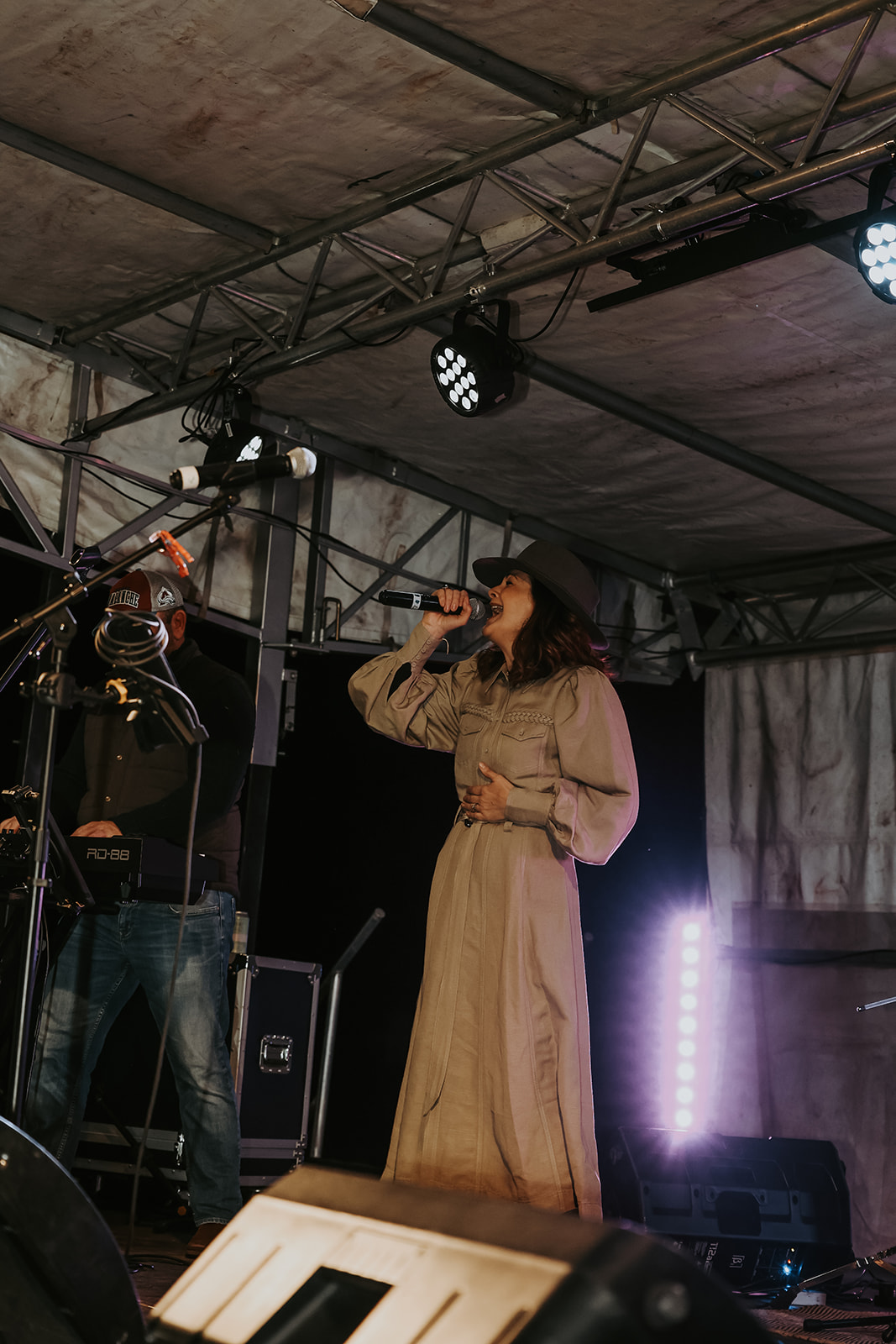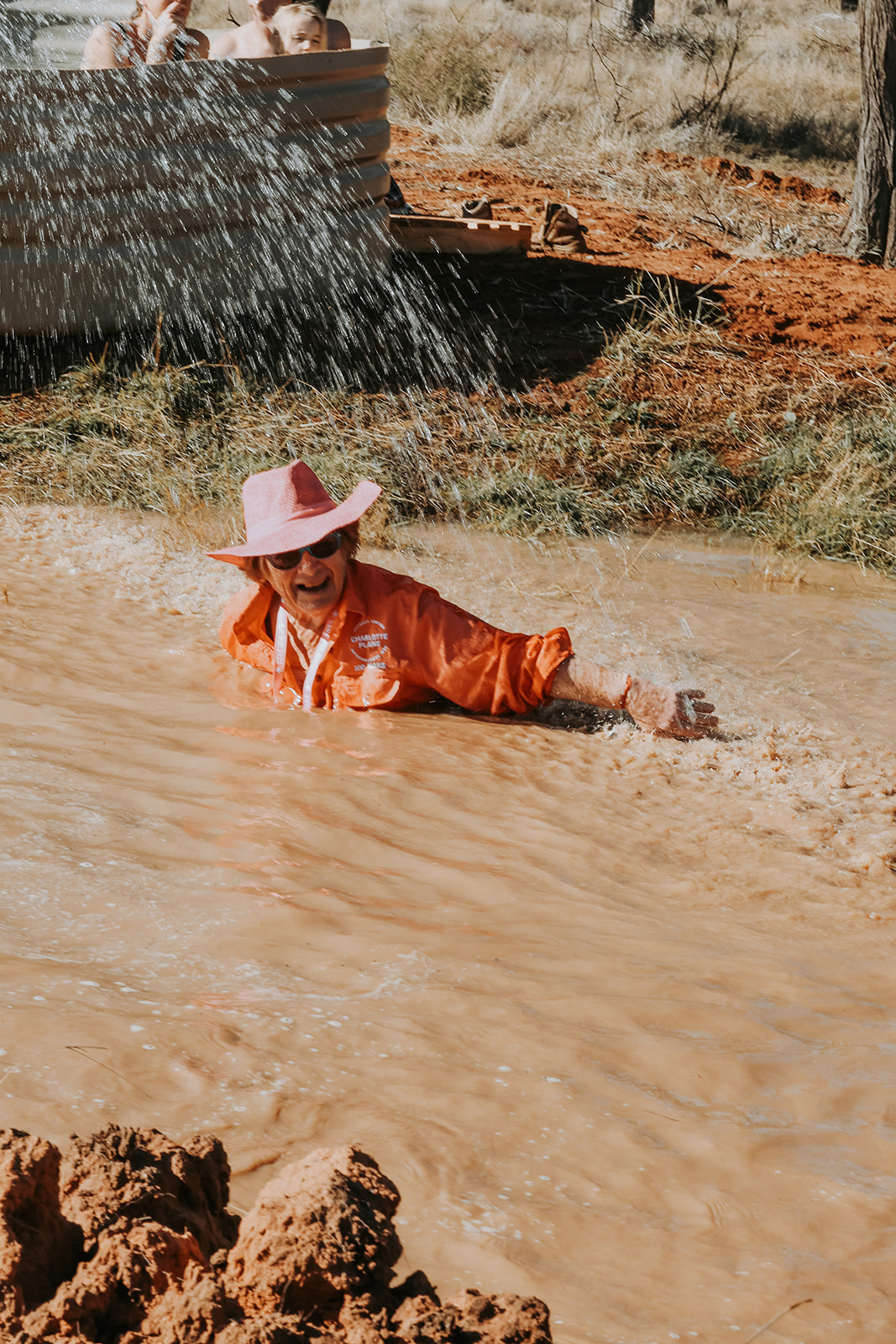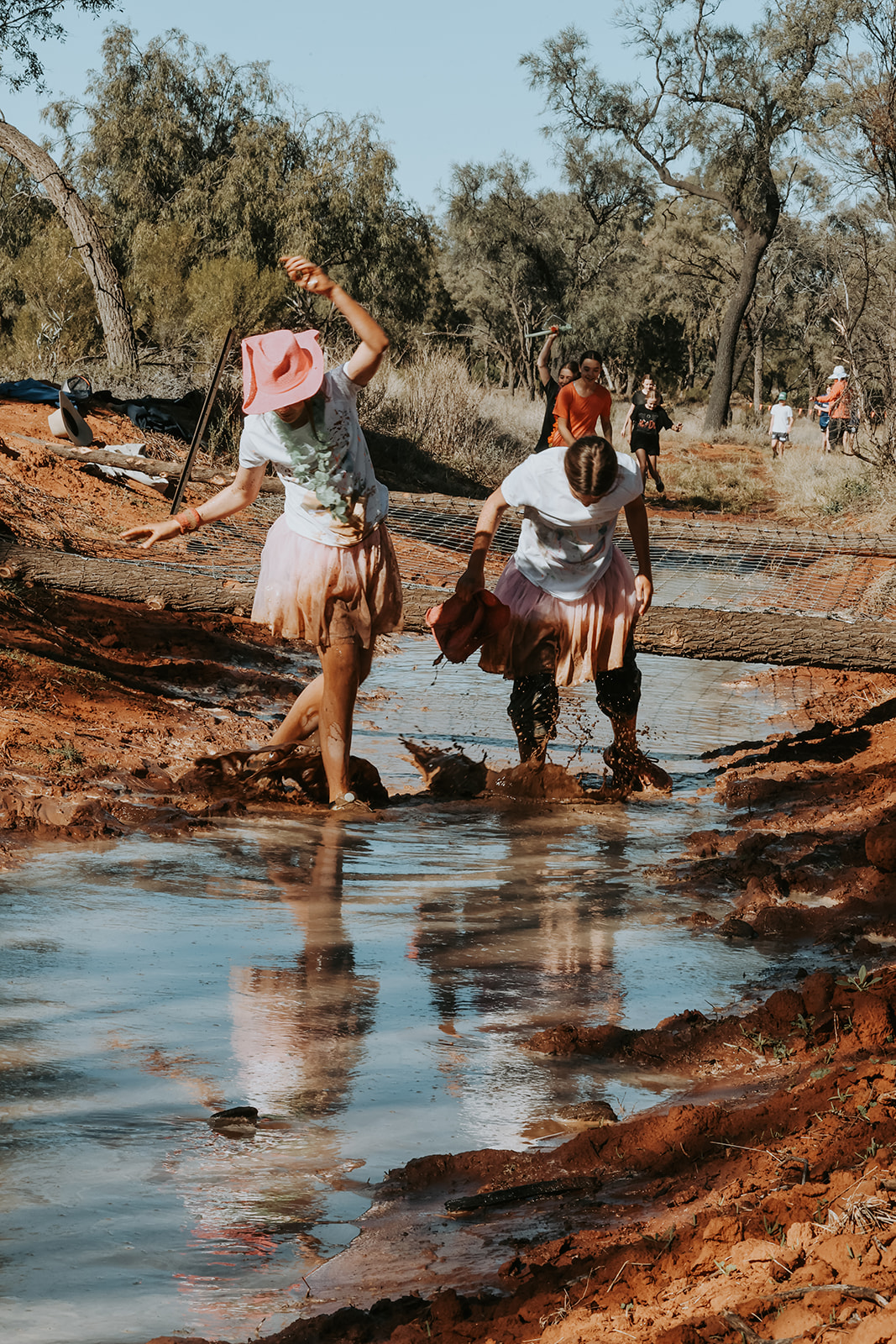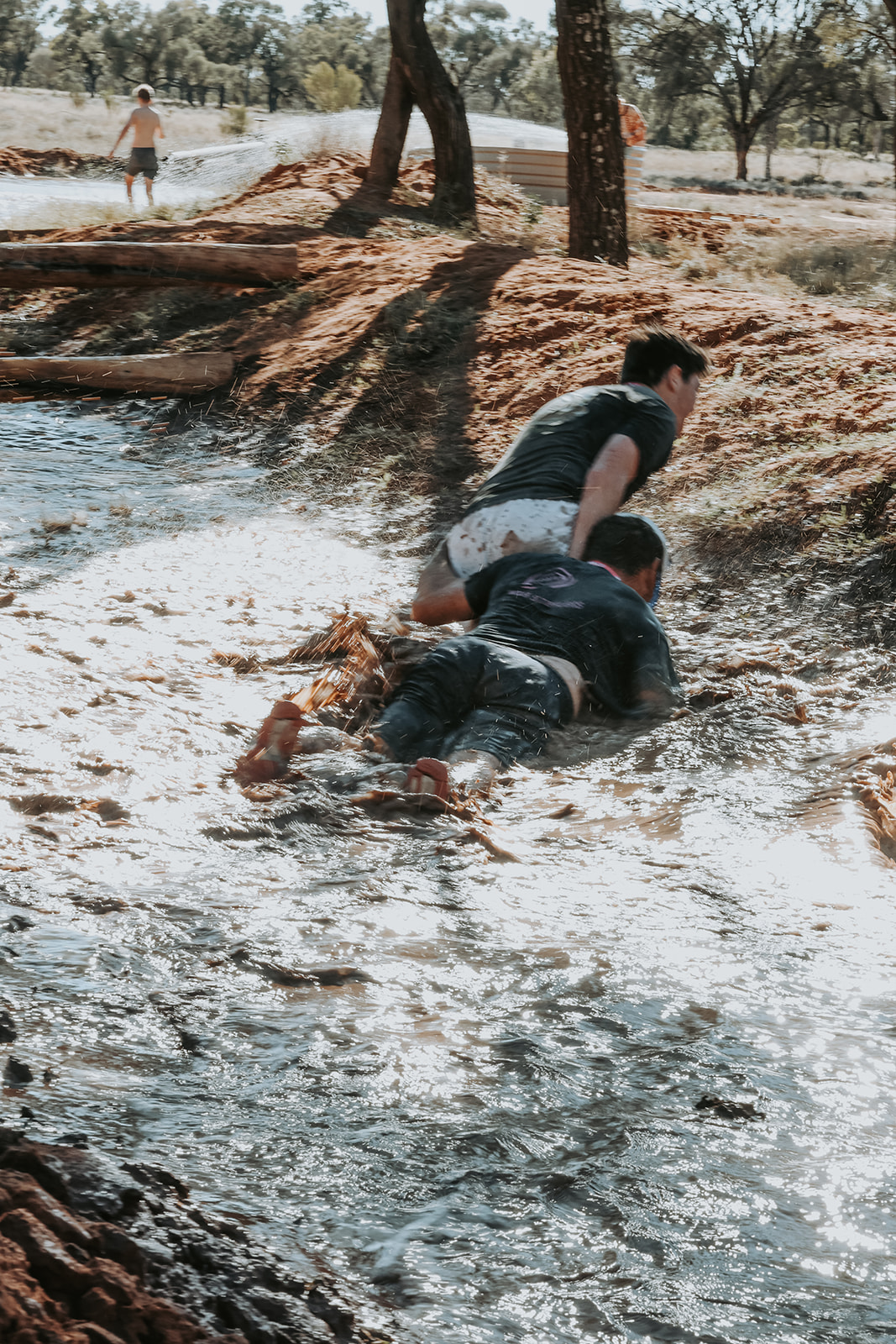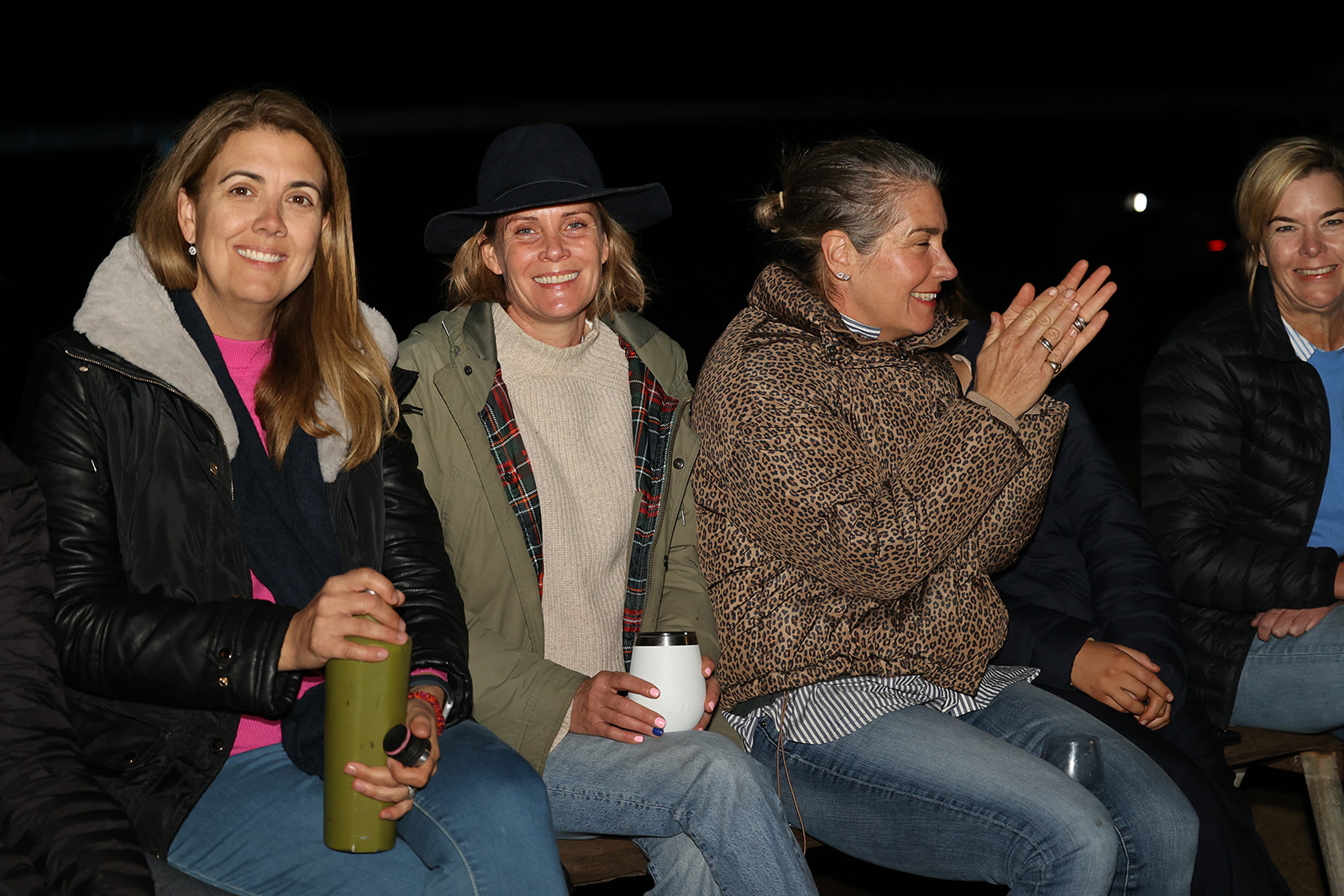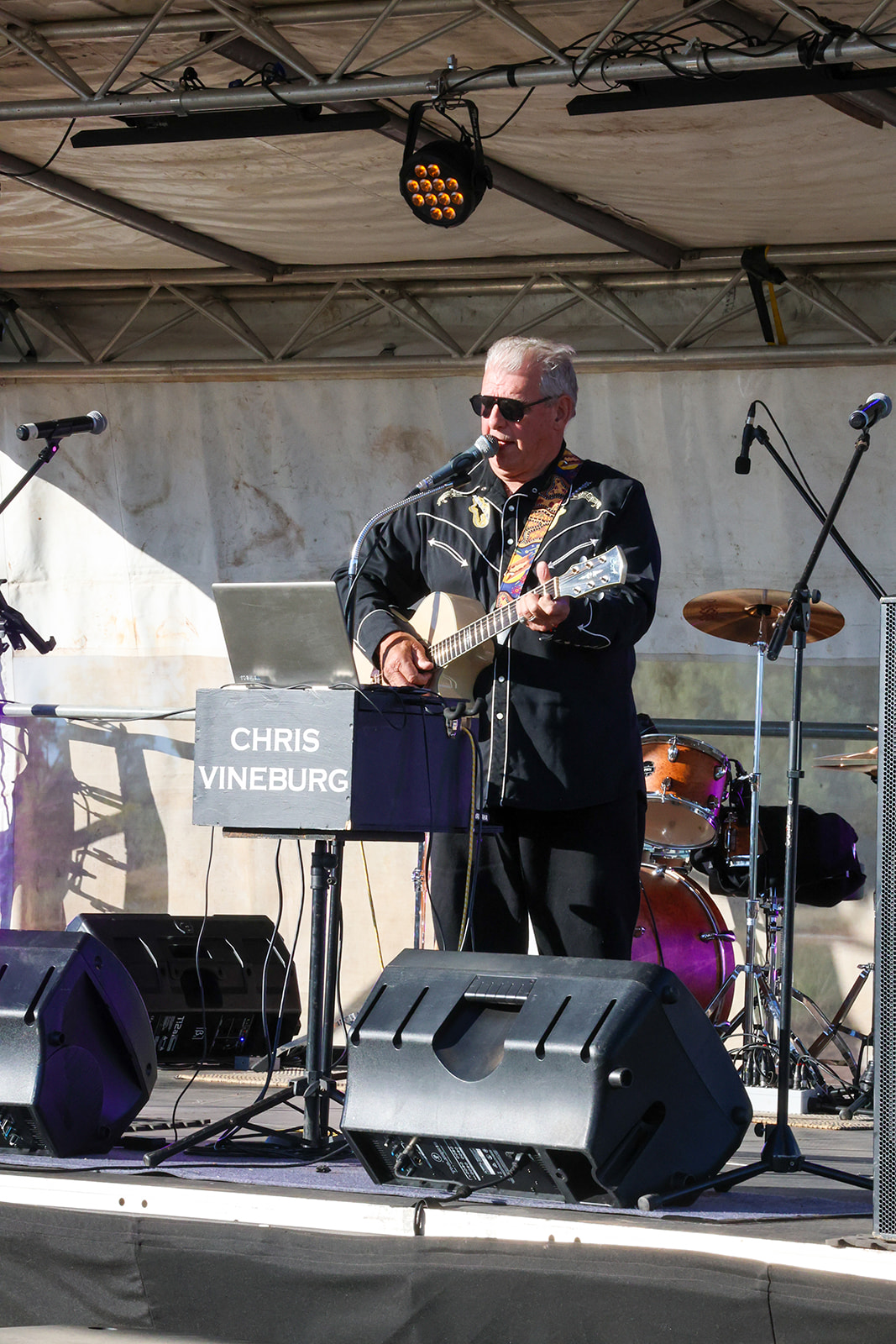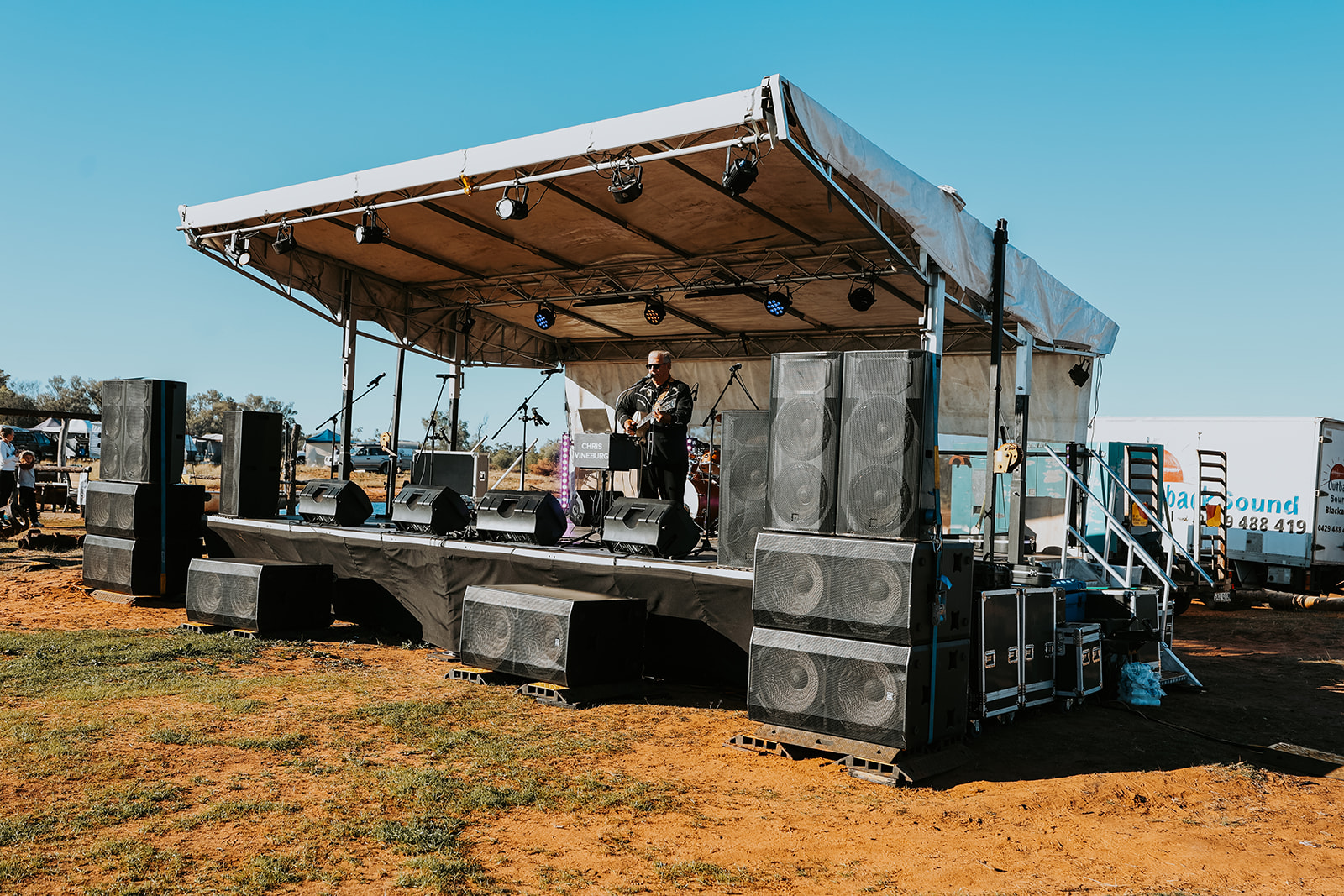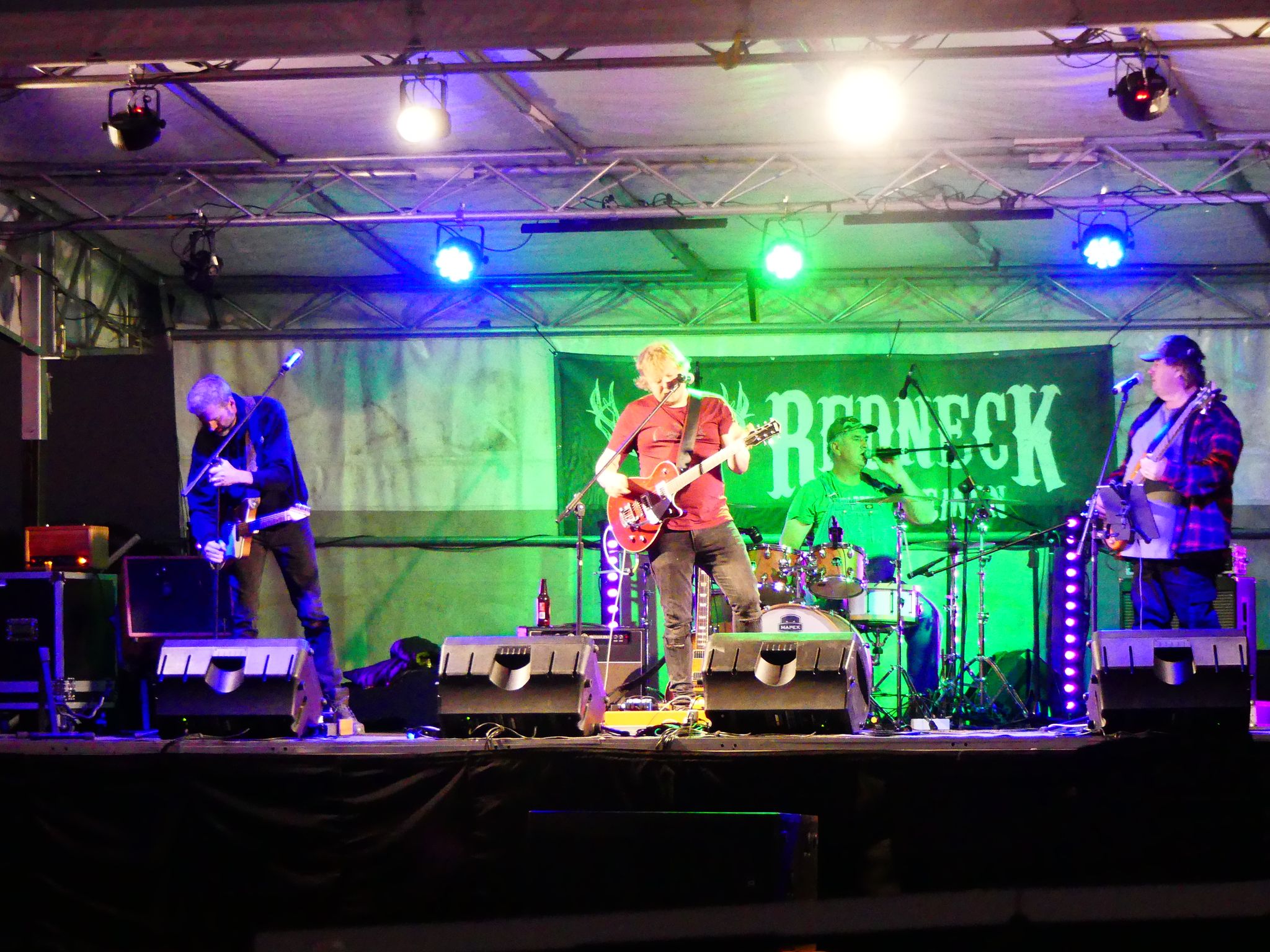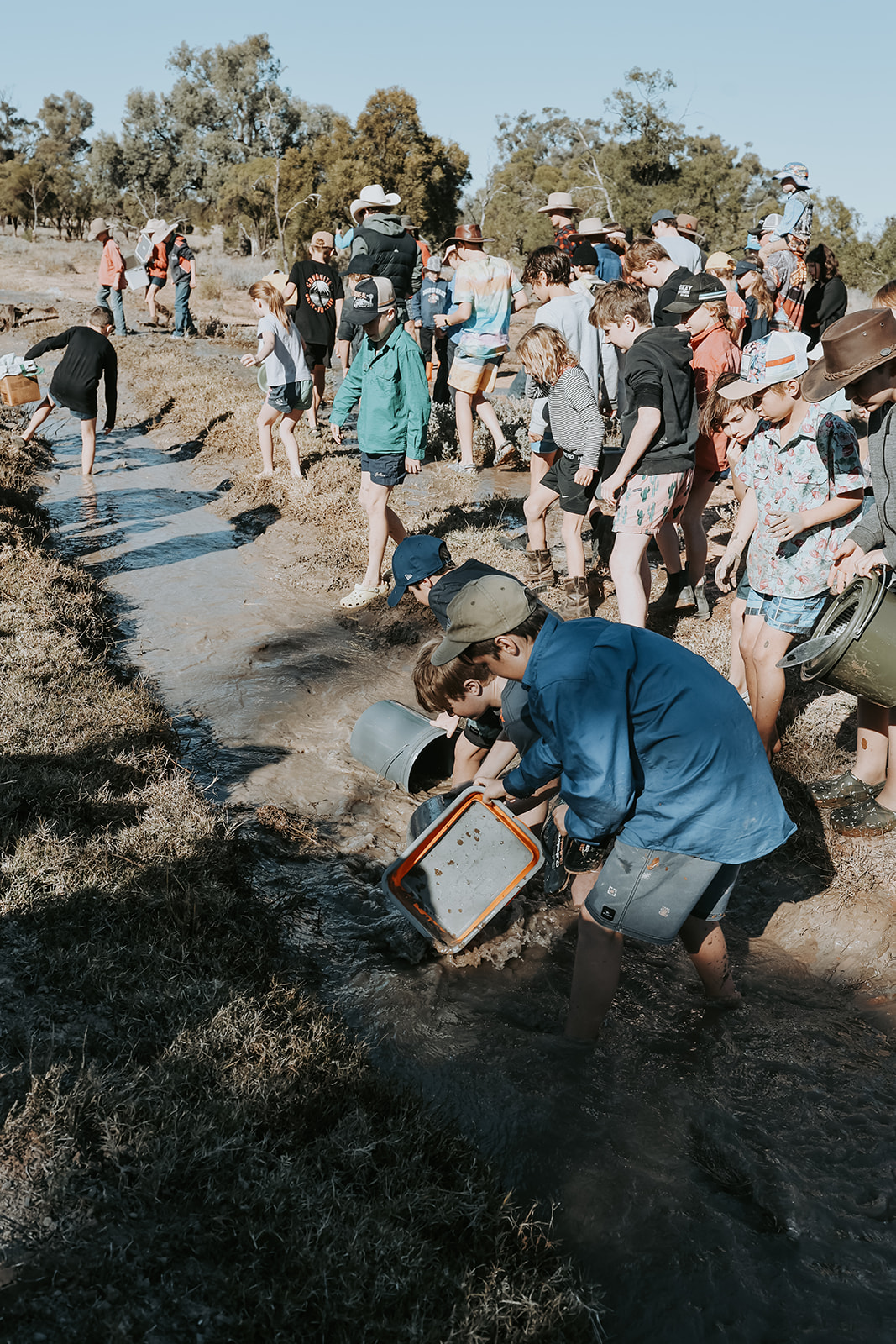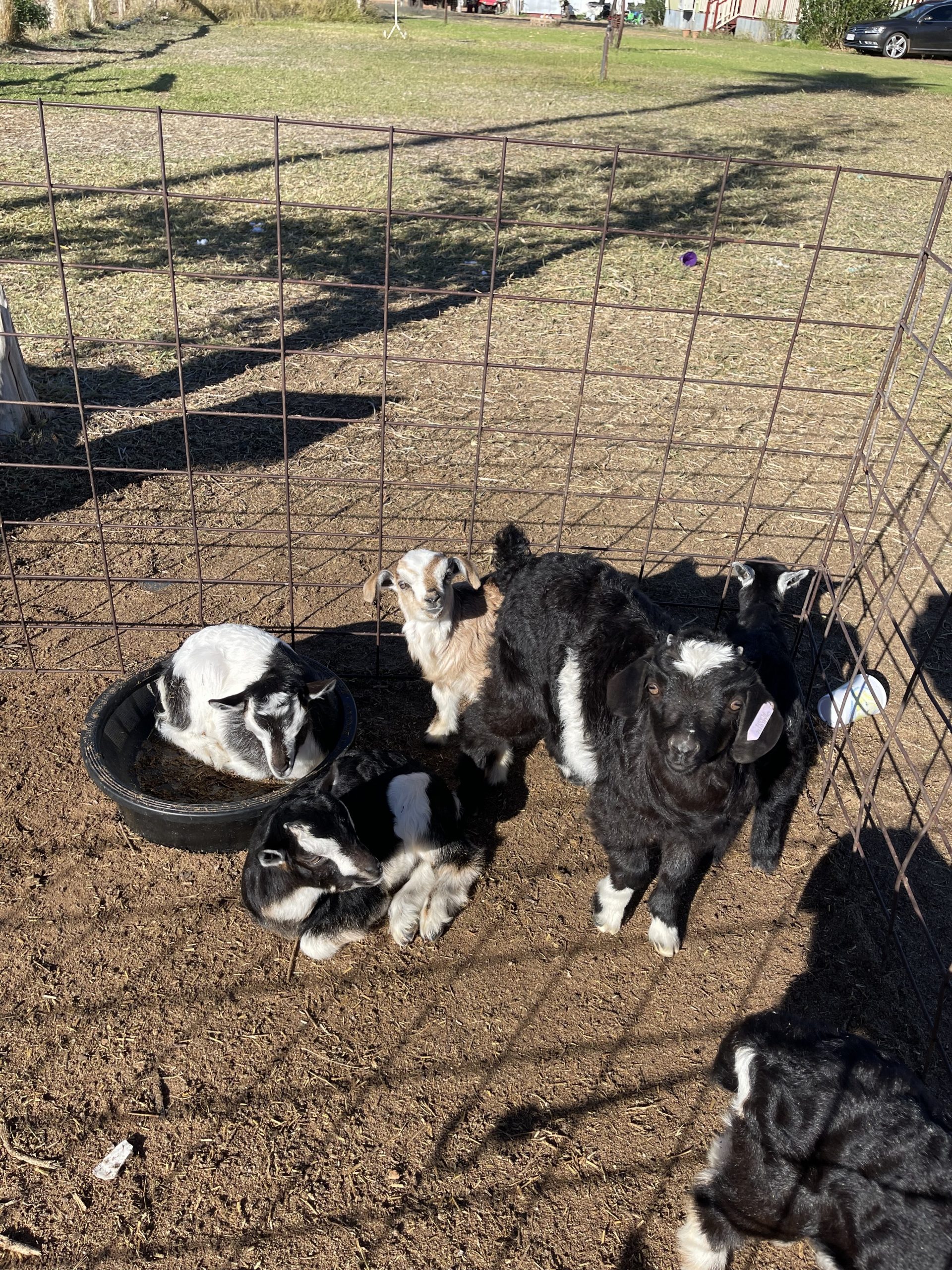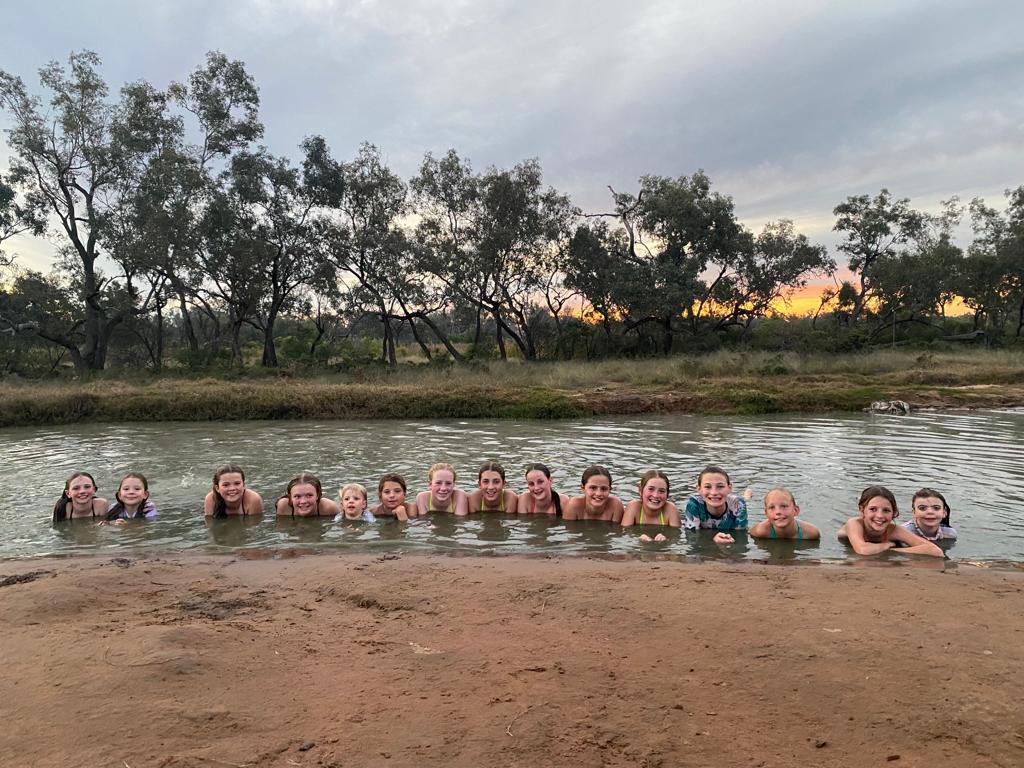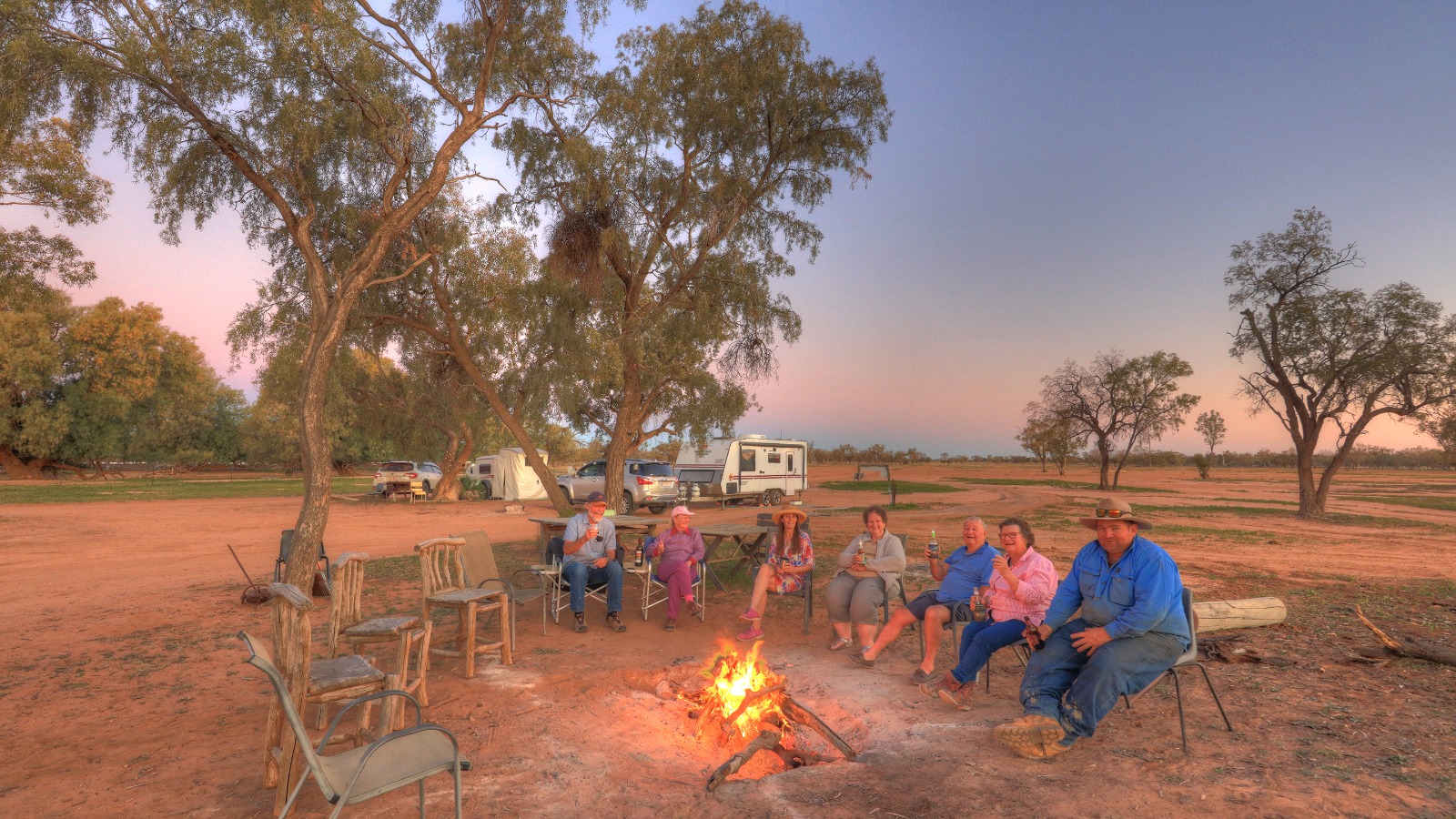 People Say
"These Cunnamulla Hot Springs are truly a magical experience."

"Amazing place with amazing staff who make you feel welcome. A gem in the middle of nowhere. We will return."

"The most relaxing experience I've ever had, the bore baths were magical and invigorating. As were seeing the sunrises and sunsets in the outback was absolutely beautiful and breath-taking. The family that run it along with the many hands that help out too were so friendly and helpful."
Follow us on Facebook and Instagram!