Property Tour – Information:
2.5 to 3 hour tour starting at the Bore Camp grounds. Depending on numbers is either tag-a-long tour in vehicles or otherwise "Lottie" the property bus.
– History of the Bore
– Jacks Hut at old Bullocky
– Enjoy a morning or afternoon 'smoko'
– Experience the Woolshed
– Visit of Property Cemetery
– Finish at House of Memorabilia at the Homestead

Disclaimers:
While Charlotte Plains Property Tours makes every effort to provide on-time service, you need to allow for some flexibility in departure and length of tour times. If touring on the bus, it can depend on who is being picked up from where and how many questions are asked during the tours. If you have tight timelines to meet for another event, it is worth mentioning before the tour starts, or consider a tag along in your own vehicle so you can depart in your own time. There are a number of factors that also cause delays or cancellations including; weather, Robyn's availability, road conditions, mechanical problems, or any other cause or condition beyond our control. Charlotte Plains Property Tours reserves the right to cancel or change any tour.

Seating is on a booking basis. The bus has a max.of 20 passengers but if booked out or if preferred, you are also welcome to follow along in your own vehicle.

Subject to demand and special requests, other tour days may be available and quite often are run more often in peak periods.

As much as we love pets, unfortunately – no dogs or cats are permitted on the bus.
Property Tour – History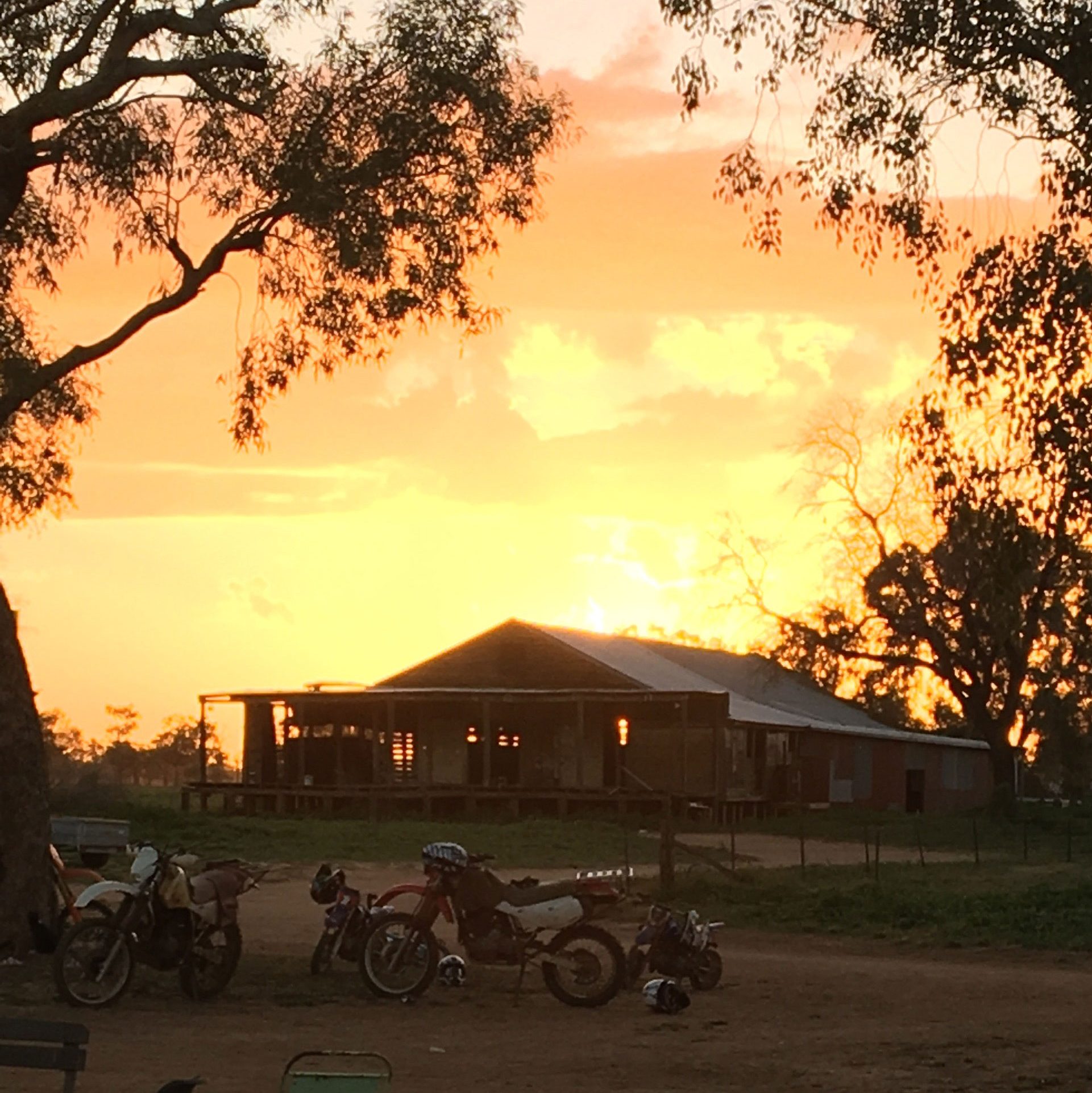 Charlotte Plains Station was originally a property of approximately 155,920 hectares (385,280 acres) and was established in in the 1860s. By 1914 there were more than 67,000 head of sheep on the property producing nearly 1500 bales of wool. In 1923 the property was purchased by the Nagel family, which 100 years later still own the property to this day, with Robyn Russell the current custodian. The station is now somewhat smaller, covering 29,000 hectares – still half the size of Singapore!
Sheep shearing remains at the heart of Charlotte Plains and we now run both Merino Sheep for wool along with Dohne Rams for meat. Also recently introduced to the station are Aussie White Sheep, which shed their wool and are somewhat hardier in dry conditions. Our wool averages 19-20 micron, and we continue to sheer our sheep in our historic original woolshed.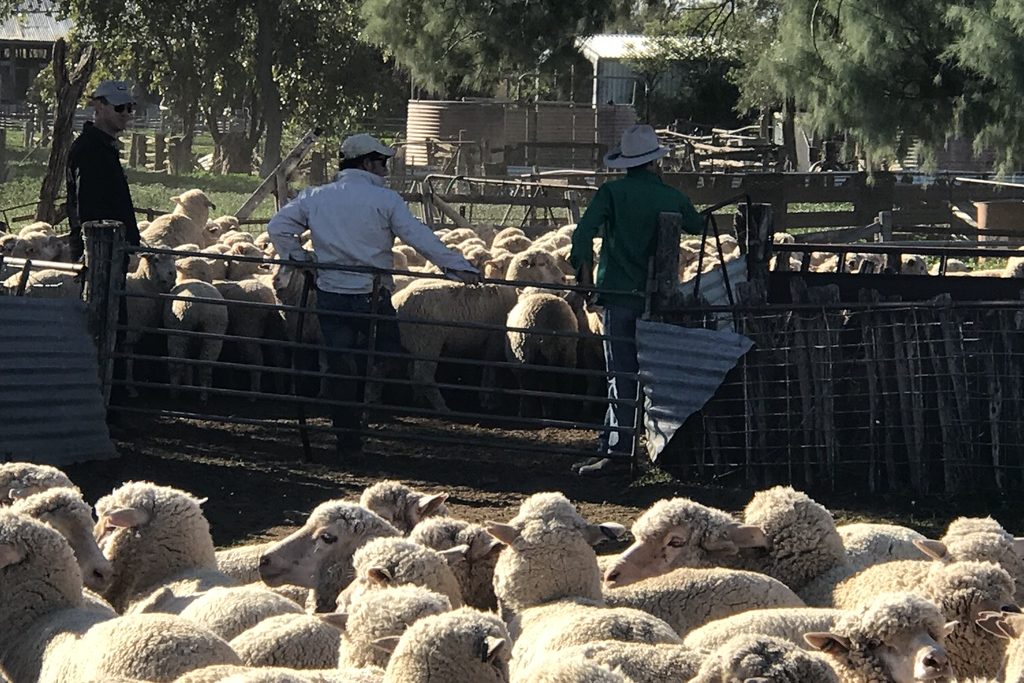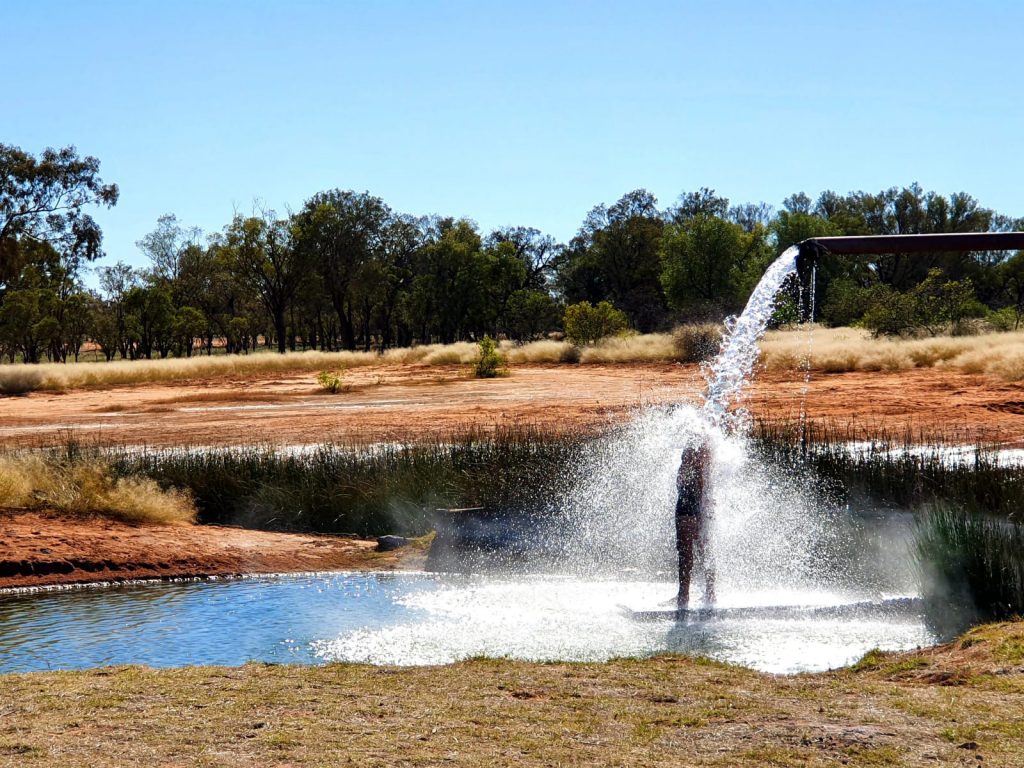 To provide much needed water for the property, in 1892 a bore was sunk into the Great Artesian Basin at a depth of 561m. Originally providing more than 11 million litres per day when sunk, by the 1970s this had decreased to just shy of 2 million litres per day. The flow has never been turned off. A network of bore drains distribute the water over more than 180km across the property, providing water for sheep and animals.
The water exits the Bore Head at approximately 42C, which combined with the minerals absorbed by the water in the underground basin make it quite relaxing to soak in. In 2019, we upgraded our baths at the Bore Head, with a series of porcelain baths and a shower now overlooking the surrounding pools.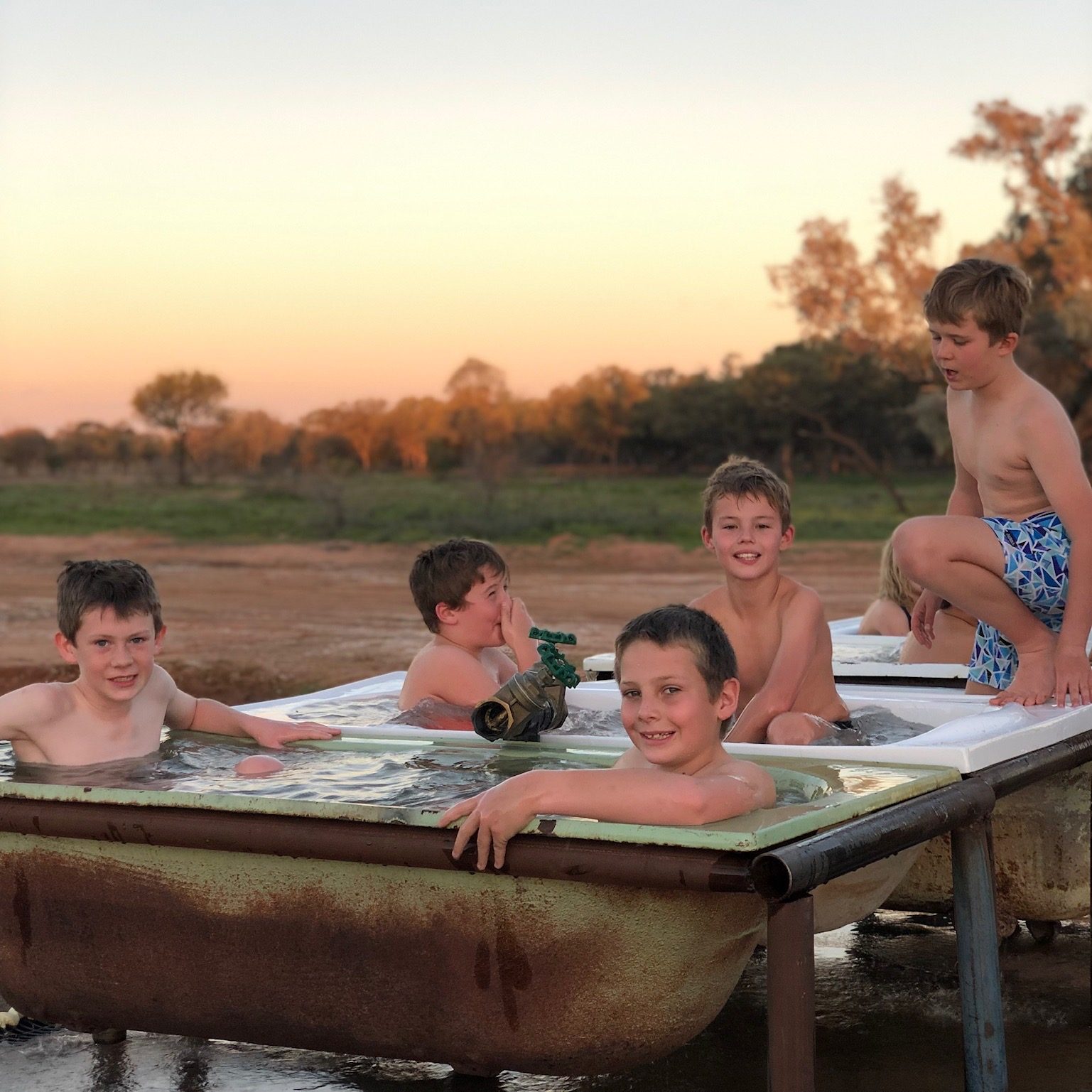 ---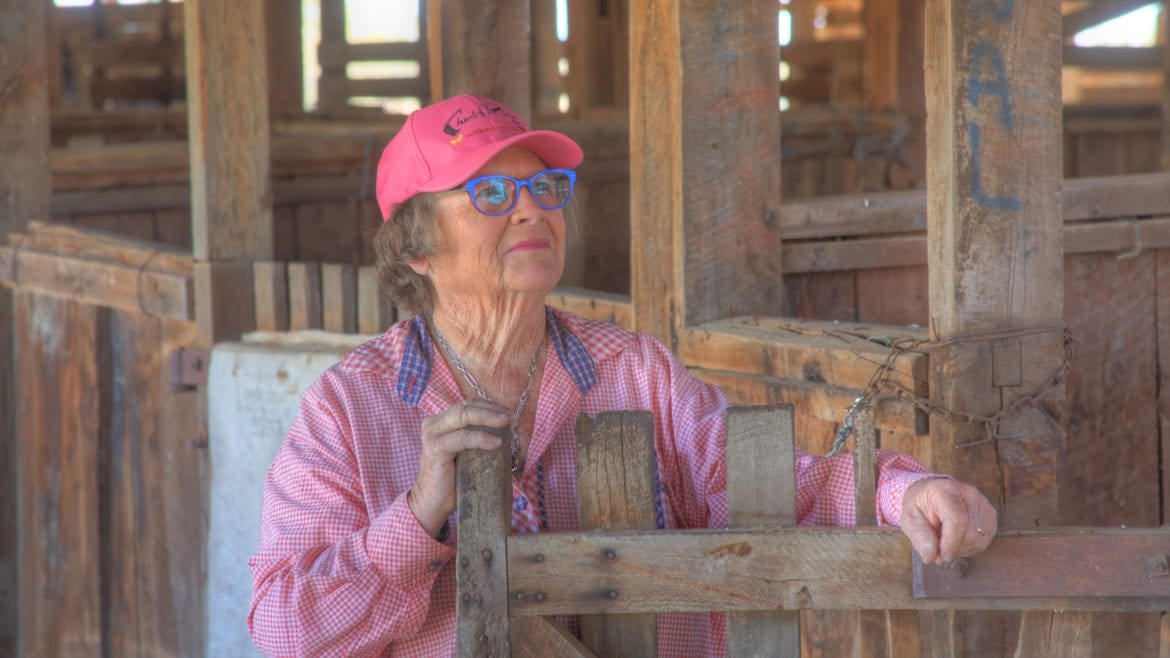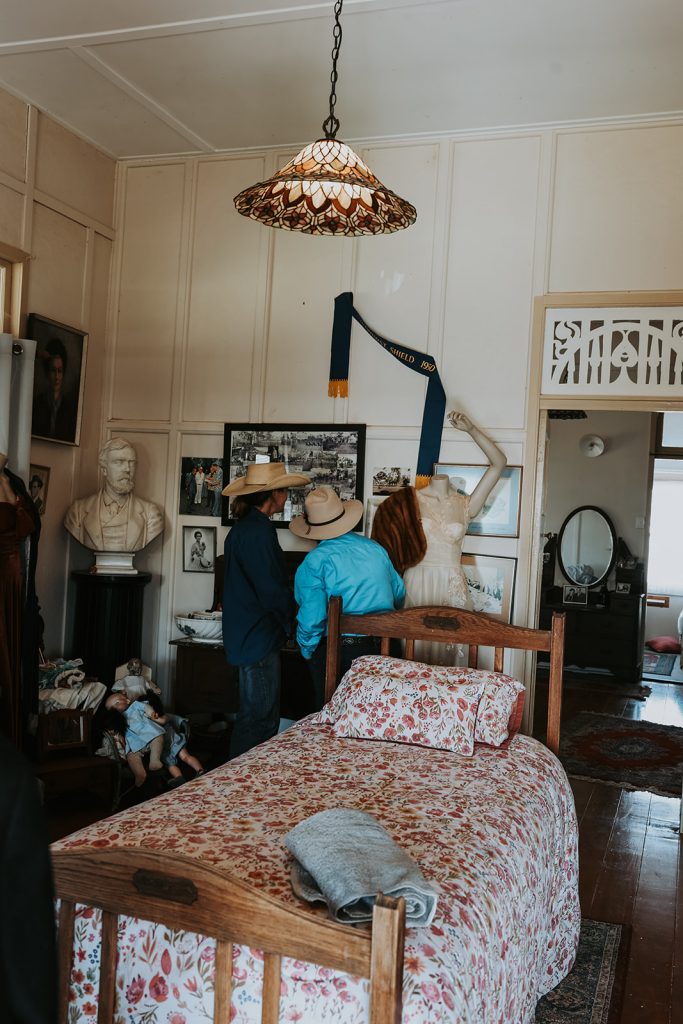 ---